It'll soon be September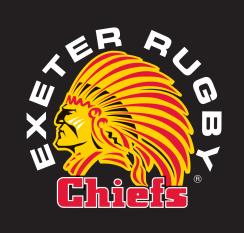 Chiefs
By Tommy Hawkeye
July 12 2016
Tommy Hawkeye looks a then and now for those Summer months with no club rugby to watch
It'll soon be September
July was and is the worst month of the year to a rugby man. You have no sooner forgot the ups and downs of the season past than you are dreaming of the season ahead. These days we are a little spoilt because we have the international tours to savour and this mystery in August called pre-season matches. It wasn't always like that.

In my day the season ended on April 30th, end of story. It resumed on September 1st and the story was the same. Some fixture secretaries, if April 30th fell on a Friday, would declare May 1st to be April 31st and sneak in an extra game. This was usually followed by a letter from the County pointing out your flagrant disregard for the season end and the fact that none of your players were insured. The same argument could not be made for September 1st as even the cleverest of fixture secretaries could not argue minus September 1st.

Pre-season training started in August though probably half of the players failed to appear on the grounds that it was still the cricket season. There was no coach as they still hadn't been invented yet. Instead we had a trainer as that was the vogue back in the day. The trainer however usually took his holidays during the first two weeks of August and therefore delegated the task to the captain who normally was a cricketer and therefore failed to appear.

The second team captain, always keen to impress and who anyway believed he should be a first team player, usually agreed to take the session. When he had what he believed to be a little more than half of the assembled group out on the pitch he would begin. The start was always three laps of the pitch at just less than jogging pace which allowed the remainder of the group to join in before the third lap was completed.

Of course there was no concept of weight training or the like. No this was taken care of with a few press ups followed by a few less sit ups as cheating at sit up was far harder to achieve. The final strength exercise was, for some unknown reason, lying on your back with your hands behind your head and your feet raised three or four inches off the ground. It was hard on the abs and the co-ordination was well beyond the intellect of a prop forward.

The last thing before the obligatory touch rugby (we didn't tackle much in the season so touch was plenty good enough in August) was a few more laps around the pitch where pukers could be found aplenty. Most of the fatties would quickly leave the touch rugby and the pretty boys would follow fairly soon after as there were no donkeys left on the field to run round.

Back in the shed and before even considering a cold shower (the time clock for the heating would not resume until September 1st) it was usual to smoke a fag or two to restore the equilibrium much to the annoyance of the minority who weren't addicted. However we now have the nearest thing to modern rugby and sports science at this time in the history of the game. Re-hydration. Two or three pints of bitter (we didn't drink lager in those days) or cider if you were in the south west was quite the norm.

Sessions would normally be completed in about forty minutes and as the excitement grew and September got ever closer we would be out there for almost an hour. We took the whole thing very seriously and the week before the season started some of the forwards would need five or six pints to re-hydrate.

The player at all levels went unpaid as the game was truly amateur. However if you played in Wales there was expenses to be considered; that is of course if you considered them to be expenses. England players went on an odd tour to the likes of Argentina, USA and Canada. Caps were not awarded for these games, travel was economy as were the hotels and a couple of quid a day was allowed as reasonable expenses. If you played for Bath you might prefer to go on the club tour to somewhere like France or Portugal. On such a tour it would take five days to get rid of jet lag from the two hour flight, play a game and then take five more days to recover. It was hard at times.

There was of course the odd real tour and the occasional incoming tour from one of the big three. I remember watching the great Don Clarke at the White City dog track in Manchester in front of a massive crowd of some three and a half thousand. The opposition was the Northern Counties and I think we lost by something like three or six nil. Some year's later revenge would be taken at Ottly by a northern side that contained the bulk of the 19800 grand slam England side.

The game was starting to be professional and we had accepted that a coach was not something to get to and from an away game in. Having said that on my light to Dublin I was accompanied by half of the northern contingent on the same flight with the rest of the England side leaving from three other airports and all expected to get a taxi to the team hotel. They were great days.

Players at senior clubs, as they liked to refer to themselves, probably trained a little harder but not much. There were no official warm up games allowed so junior clubs would act as cannon fodder at the start of September. I found we could hold our own for sixty or seventy minutes before our stamina caved in and collapse would follow. This of course was when we warmed up against the junior, junior clubs. When we played the senior clubs we just got hammered but we didn't care and as the years went by our performances against senior international players improved just like a fine wine.

Professionalism would come but not before two of England's finest internationals were banned from the game after retirement because they had the audacity to write their memoirs. Steve Smith and, the legend himself, Fran Cotton entertained us with words which so enraged the assembled "Old Farts" that excommunication was the only solution. Thankfully they are still both in love and involved in our great game.

So what of today? I played with second rows only an inch higher than six foot and two of them played for England. Today centres are six foot five and eighteen stone. Front row forwards not only run but can catch and pass whereas in the old days they would only be good at one and when it involves catching and passing you can't do one without the other and as for running? Well that was a definite no, no.

The modern player is massive, can carry out most skills required, appears to feel no pain, drinks very little alcohol, almost certainly doesn't smoke, eats a planned diet and takes on a gallon of fluid during a game without the need of a rest room break. You have to agree they are just not human. And they get paid for the pleasure.

Do I approve of all this? You bet your life I do and soon we will be screaming, shouting and chanting our way through pre-season games and re-hydrating on over priced Guinness without batting an eyelid. The league fixture will be upon us and our expectations have now risen above finishing eleventh. We'll argue the toss about selection and why a referee made his decision one way when ten thousand of us clearly saw it differently.

Don't worry it will soon be September.
More Exeter Chiefs headlines
Exeter Chiefs Poll