New venue same result 7 years on...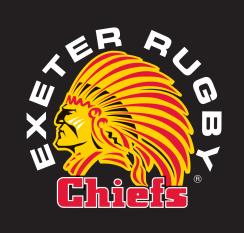 Chiefs
By Moorsman
September 26 2016
Chiefs return to Bristol and inflict another competitive defeat on Brizz after a 7 year wait
New venue same result 7 years on...
2009/10
2016/17
My how times have changed in a few years! Looking through the squad photos there are still 6 players and most of the coaching team in both images. The latest squad photo shows the increased strengthg in depth at Sandy Park along with a very strong showing from the Chiefs Academy. It's going to be interesting to see how our links with previous links with Taunton affect the Academy as this part of Somerset is now Bristol Rugby 'territory'.
So much for squads but Friday's encounter highlighted how far the two teams have moved in the last few years. Bristol's struggle to get back to the Prem are well documented and only time will tell whether they can get up to speed quickly enough to avoid the drop. I really hope they can if only for purely selfish reasons like having a relatively close away game to attend. My first visit to Ashton Gate was pretty positive on the whole and even thoiugh it's basically a football stadium the atmosphere was much better than the MadStad (IMO). Sunday would be a much better day for the game as Friday's traffic on the M5 and in Bristol was dreadful!
As to the game, well, Chiefs came away with a 5 point win having left several squandered opportunities but that seems to sum up our early season form although this weekends results mean Chiefs sit in 5th place and we seem to be going in the right direction at last.
More Exeter Chiefs headlines
Exeter Chiefs Poll