7th after 7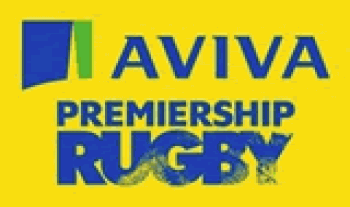 AP
By Moorsman
October 31 2016
Despite just 2 victories so far this season Chiefs are in 7th place after the first 7 rounds of AP action
7 rounds gone
7 rounds completed


That's almost a third of the season gone and Chiefs are 7th after 7 and here's the full table.
Rank
| | | | | | | | | |
| --- | --- | --- | --- | --- | --- | --- | --- | --- |
| | P | W | L | D | F | A | BP | P |
| Sarries | 7 | 6 | 0 | 1 | 199 | 69 | 5 | 29 |
| Wasps | 7 | 6 | 0 | 1 | 241 | 133 | 4 | 28 |
| Bath | 7 | 6 | 0 | 1 | 185 | 94 | 2 | 26 |
| Tigers | 7 | 4 | 0 | 3 | 182 | 163 | 3 | 19 |
| Sharks | 7 | 3 | 1 | 3 | 151 | 162 | 4 | 18 |
| Quins | 7 | 4 | 0 | 3 | 147 | 154 | 1 | 17 |
| Chiefs | 7 | 2 | 1 | 4 | 166 | 161 | 6 | 16 |
| Saints | 7 | 3 | 0 | 4 | 125 | 134 | 3 | 15 |
| Falcons | 7 | 3 | 0 | 4 | 89 | 158 | 2 | 14 |
| Glaws | 7 | 1 | 2 | 4 | 146 | 157 | 4 | 12 |
| Warriors | 7 | 1 | 2 | 4 | 120 | 208 | 1 | 9 |
| Brizz | 7 | 0 | 0 | 7 | 95 | 253 | 2 | 2 |
At least we're top in one column i.e. bonus points with only missing out in the Sarries game. I think this sums up our season so far with the other three losses being within 7 points. It's been a mighty disrupted season with injuries and losing some of our key players. Players missing is one disruption but another is losing them during the game and having to make fundamental changes. The latest being Ollie Devoto having to play full back with Lachie Turner off with a head injury. Jack Nowell is another example with his return from the bench only to be injured during an England training camp.
We are missing 8 from our semi-final line up v Wasps last season and trying to integrate the 2 new Aussie's and Ollie Devoto as regular starters. All of this appears to have disrupted the synergy that has been part of Chiefs teams over recent seasons and knocked confidence a little. In the higher realms of the AP you only need to be slightly off for it to have a major impact and I thgink it speaks volumes that we're within 32 points of a top 4 spot.
Having lost our first two Champions Cup games I think we can safely say we can really concentrate on the AP and Anglo-Welsh Cup to get the team back playing the Exeter way. It's going to be a great opportunity for some of the fringe guys to push they're claim for AP starts. Jack Maunder has shown he's comfortable in the Prem and I fully expect the likes of Max Bodily to push through as well.
photos courtesy of paimages
More Exeter Chiefs headlines
Exeter Chiefs Poll