Supporters' poll votes for best Kingsholm boozer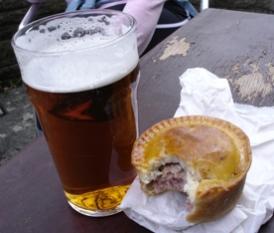 By Cherry Brandy
June 1 2007
Shedloads has been inundated with Gloucester fans voting for their favourite pre-match boozer. Well, all right, inundated might not be the right word - the votes have trickled rather than flooded in. The winner was the White Hart. Situated in Kingsholm Road itself, the White Hart couldn't really be handier for supporters, and it's beaten off challenges from ten others for the unofficial crown.
The White Hart polled more than a quarter of the votes, with the Fountain Inn in Westgate Street a close second with just under a quarter.
In third place with just over 20 per cent was the Kingsholm Inn, also in Kingsholm Road, of course, while the Deans Walk Inn was fourth with a creditable 18 per cent of the votes cast.
The Regal, in New Aldgate, beat Imperial Inn in Northgate Street for fifth place, while the New Inn, the North End Vaults, England's Glory, the Chambers and the Windmill didn't manage a vote between them.
The voting figures don't really reveal much, though some could say that they suggest that we might be safe in assuming that Gloucester fans don't really bother with a drink before and after matches.
Perhaps the Frogmore Tearooms or Mrs Miggins Pie Shop are more up their street. But surely that can't be true, can it?
More Gloucester headlines
Gloucester Poll