Ryan Walkinshaw takes the Glaws reins full-time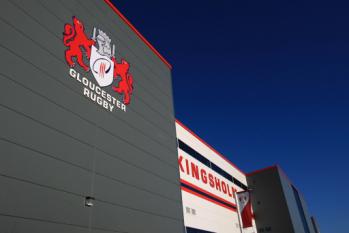 By Cherry Picker
June 13 2012
The days of rugby officials at top clubs being grizzly old blokes with a pint in one hand and a fag in the other are obviously long gone, but events behind the scenes at Gloucester suggest the change in the game's image has been more radical than many suspected.
The alicadoos who have run rugby for decades are still there at many levels but in the professional game youth appears to be the key off the pitch as well as on it.
Gloucester's co-owner Ryan Walkinshaw has been named executive chairman at Kingsholm and has set himself and the club a couple of top targets – winning the Premiership and success in Europe.
No harm in aiming high, of course, but hopefully he will temper his keenness for the club to do well with some of the patience not always associated with 24-year-olds.
Walkinshaw, who of course inherited the reins at Kingsholm when his father died a year and a half ago, has had the guidance of MD Ken Nottage and non-executive chairman in that time. But Nottage is moving on to a new job and McKnight has stepped down from the chair and while both are continuing as club directors, the young un is now flying solo.
McKnight and Nottage both believe he will do well in the job and Walkinshaw has already revealed that new coach Nigel Davies was his personal choice for the job and he told the Citizen: "He knows that what we want as a club is to win the Premiership, and from winning the Premiership to go on and try to succeed in Europe as well.
"He's fully aware of those tasks ahead of him, just as we are."
McKnight, meanwhile, added: "Ryan's a very bright young man.
"In terms of the rugby club specifically Gloucester have had some difficulties in years gone by, but the club's now in really good shape.
"And Ryan's been instrumental in the decisions we've made in the last 18 months to put the club in such a strong position, and going forward I think it's probably fair to say that it's in as good a position as any other Premiership club at the moment."
Some positive talk coming from the boardroom … all they have to do is live up to it.
View a Printer Friendly version of this Story.
Shedloads (IP Logged)
Unregistered User
Ryan Walkinshaw takes the Glaws reins full-time
What do you think? You can have your say by posting below.
If you do not already have an account
Click here to Register
.
Reply•Quote
Sorry, only registered users may post in this forum.
More Gloucester headlines
Gloucester Poll