Glaws Burned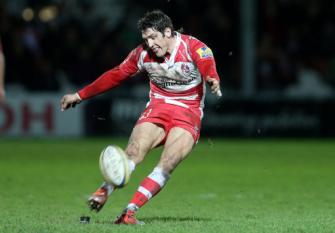 Five Pens
By Cherry Picker
February 14 2015
You could have put money on Freddie Burns coming good against his former team. His six penalties in the 18-15 win was just one more than James Hook managed and that was the difference between the two sides at a wet and windy Welford Road ...
Burns got his opportunities thanks to a high penalty count in the home side's favour, as JP Doyle made us pay for indiscipline with a penalty count three times in Tigers' favour.
Burns had his share of luck with one penalty hitting the right upright before going over followed by another which hit the left upright - inevitably it too went over.
Neither side threatened the whitewash too often, and when Atkinson did cross the line in the first half we were pulled back for the narrowest of forward passes from Henry Purdy. Tough luck but the correct call.
So our unbeaten run in 2015 is over, but once upon a time coming back from Leicester with a bonus point was major achievement, and this was a game we could have won.
.
More Gloucester headlines
Gloucester Poll