Embrace Caerphilly's colours for second strip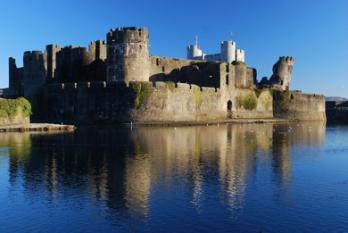 Photo by Rob the moment
By Chris
November 15 2015
As the dust settles on the Scorpions' move to Caerphilly, the club could make an important gesture to the town with the choice of change strip colours for 2016.
The reaction to the switch from Mountain Ash to Caerphilly has been largely very positive.
Having failed to gain a foothold in either Mountain Ash or Maesteg, the switch to the larger town offers new hope of a sustainable future for the club and an opportunity to appeal to a new fanbase.
Previous games at Virginia Park have proven somewhat successful; and whilst the club face another tough battle to succeed in the famous South Wales town - an unfamiliar mood of optimism has descended.
Now playing their trade in the WRU Division Two East, Caerphilly RFC - European finalists in 2003 and Welsh Cup runners-up the year after - are one of many clubs increasingly left behind by rugby union a regionalisation. Whilst Caerphilly's recent slide down Welsh rugby's pecking order is sad, it highlights the opportunity the Scorpions have, in some capacity, to fill a void. Caerphilly RFC have themselves urged fans to embrace the arrival of professional sports to Virginia Park.
The club must consider ways to embed itself in Caerphilly's sporting culture from the word go - and a fantastic way to start would be to adopt the green and white of Caerphilly as the club's change strip colours for 2016.
Sport should be more about traditions - and the club's home colours, whilst seemingly based on little initially, are black and pink and must remain as such. However, without a settled change strip, the adoption of green and white hoops would be a fantastic move following the Caerphilly switch.