Canada RL and South Wales Scorpions announce link-up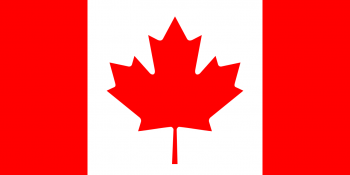 Canada link-up agreement
By Chris O'Brien
January 24 2016
South Wales Scorpions RLFC have announced an intriguing link-up agreement with Canada Rugby League; amid speculation that a club from Toronto could launch an ambitious bid to field a team in Championship One.
The club say the partnership will see the Scorpions and CRL "working closely together in a variety of different ways".
It is also thought the deal could potentially see players from South Wales and Canada playing on either side of the Atlantic Ocean. As part of the arrangement, the Scorpions under 20s side will be head to North America in October to play two games in Toronto - and similar such trips could follow.
Co-Director Mark Lovering has spoken ambitiously of the opportunities the deal could provide to "attract new sponsors" interested in the "additional exposure in Canada as well as the UK".
The agreement comes amid speculation that a club from Canada could, in the future, seek to enter Championship One. Reports claimed a team from Toronto was seeking participation; and could be prepared to fund the travel and accommodation costs of travelling clubs. This link-up agreement is likely to fuel speculation of a future bid.
Canada recently missed out on the chance to qualify for the 2017 Rugby League World Cup, after suffering a 34-24 defeat to the USA in a winner-takes-all contest in Florida.