Internationals to look forward to.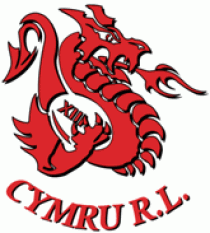 By Rogero
September 30 2016
As the domestic season takes it's winter break and ahead of the new era for South Wales Ironmen in Merthyr for 2017 and beyond, the Welsh team have some important fixtures coming up. These should help keep interest in the XIII a side code high for fans in South Wales and beyond.
WALES RL v SERBIA at PARC STEBONHEATH in LLANELLI on Saturday 15TH October 2016 - Kick off is now at 3pm (changed from the originally announced 6pm) in the first match in Wales' 2017 World Cup qualifying campaign.
Tickets are priced from £10 for adults, £8 concessions and £5 for children. Seats from £12 for adults. Group discounts and family tickets are also available.
Tickets can be bought here - https://www.ticketsource.co.uk/event/EGFIDD
Folowing this match WALES RL will play in a friendly match agaist JAMAICA at Wakefield before heading out to play ITALY in Monza in another World Cup qualifier.
The JAMAICA game is a 7.30pm kick off on Friday 21st October.