Rugby League on the TV coming up.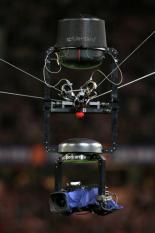 By Rogero
October 20 2016
It's quiet on the domestic front but after Wales' excellent win on S4C against Serbia, here's whats coming up in the TV over the next few weeks. The four nations tournament.. France v England (four nations warm up match) on 22/10 at 5.30 is on BBC Red button /// Australia v New Zealand on 28/10 at 8pm is on Premier Sports /// England v New Zealand on 29/10 at 2.30pm is on BBC 1 and Premier Sports /// England v Scotland is also on BBC1 and Premier at 5.30 on 5th November /// New Zealand v Australia is on Premier at 8pm on 5th November /// NZ v Scotland is 8pm on 11/11 on Premier /// Emgland v Australia on 13/11 at 2pm is on BBC1 and Premier.
The Four nations final is at Anfield, Liverpool on Sunday 20th November.
Wales play Jamaica in Wakefield on Friday night 21st October before travelling to Italy for the vital World Cup qualifier - TV details awaited / to be confirmed.