Newcastle Thunder next up...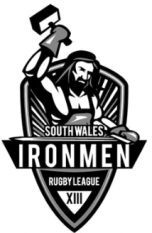 By Rogero
March 17 2017
The narrow defeat at York City Knights could prove to be the springboard to getting that elusive first win of the season for The Ironmen. A win at the Wern on Sunday 26th March would give everyone connected with the club a huge boost. Newcastle Thunder will be a tough test for the Ironmen, Newcastle have won both their league one games this season although their win over London was very last minute and against 11 men.
Kick off is 3pm on Sunday 26th March 2017.
The Wern, Merthyr Tydfil