Winning start at Llanelli as rivals impressively beaten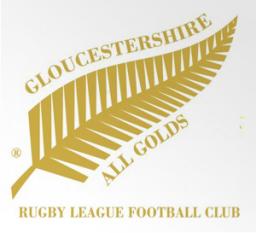 28-20 win for Ironmen
By Chris
July 30 2017
Life at Llanelli for professional rugby league got off a surprisingly strong start, as the soon-to-be-rebadged South Wales Ironmen claimed a 28-20 victory over Gloucestershire All Golds.
The game marked the latest move for the Ironmen, who depart Merthyr after less than one season at the Wern.
Ironmen will soon be renamed the West Wales Raiders, with the club's current identity only retained until the end of the season due to RFL rules.
However, the brief retention of the Ironmen moniker means the name has now witnessed a second win - some six weeks on from a narrow 24-22 win over Coventry Bears in League One.
The game marked the opening contest for the Ironmen of the League One Shield. As the third tier of rugby league splits, this sees the bottom eight clubs from the league campaign to date going head-to-head.
Weekly competition against the league's weaker sides gives the Ironmen an opportunity to notch up some rare wins - and it'll be hoped a similar result can be obtained against Hemel Stags next time out. This follows the All Golds being put to the sword by South Wales for the first time in four years.
Ironmen took the game by five tries to four, with Curtis Ford, Andrew Gay, Morgan Evans, Ben Jones and Shaun Tennant all crossing the whitewash.
Ford and Tennant were making their debuts, which is testimony to the speed in which Phil Carleton has drawn together a heavily-changed XIII, following a raft of comings-and-goings at the club since the Llanelli switch was rubber stamped.
These are uncertain times for many followers of rugby league in South Wales - with the club moving to a sixth permanent home, and the South Walian identity of the team thrown into question following the Llanelli switch, and the adoption of the West Wales mantle.
However, with wins so hard to come by since the move away from Neath, this was an important moment to savour for the club in a region where, despite a continual but nomadic professional existence since 2005, the sport remains sadly very much on the fringes.
Full Time - South Wales Ironmen 28-20 Gloucestershire All Golds