London Welsh v Cornish Pirates Preview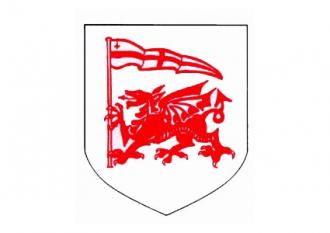 By Mark W-J
October 27 2011
Two weeks ago London Welsh sat at the top of the Championship table, but consecutive defeats to rival top six sides have seen us drop to fourth spot. This weekend we entertain second-placed Cornish Pirates, who ended our interest in last season's promotion play-offs with their semi-final victory at the Mennaye Field, in a clash of the two teams seen by many as pre-season favourites for promotion.
After the recent defeats at home to Rotherham and in the Friday night thriller at Bristol our playing record reads played eight, won five, lost three. Our Achilles heel lies in the fact that we've only beaten teams in the bottom half of the table, and lost to all of the teams we've played in the top half. Perhaps the most annoying aspect of the last fortnight is that it was easy to anticipate where the attacking threat posed by Rotherham and Bristol was coming from. Nine of Rotherham's eleven tries scored prior to their visit to ODP had been scored in the second half, yet we conceded four times in the second period and needed a last-minute Edd Thrower try to give the final scoreline a more respectable appearance. Nevertheless, the Titans became the first team to leave ODP with the full five-point haul since Nottingham's 29-12 play-off win some 18 months previously. And last Friday the Bristol backs continued their rich vein of form, with Jack Tovey and George Watkins extending their respective try-scoring records to six apiece from the opening eight rounds.

This weekend's fixture pits the two best attacks in the league against each other, with Pirates having scored one more than our 30 league tries. No team has scored more tries from half-back than our visitors' six, while the Welsh have the most tries from the back-row (twelve), mainly courtesy of the league's top try-scorer, Ed Jackson. Prior to joining Welsh, Ed had scored just four tries in 31 league appearances for Cleve (none from three, 2008-09), Newbury (two from nine, 2009-10) and Doncaster (two from 19, 2010-11); thus far he's bagged eight from eight for the Exiles. With 248 points at an average of 31 per game, we've scored two points more than the Pirates, and have more try-bonus points (five) than any other team, although Bristol, Pirates, Bedford and Doncaster have each scored four tries on four occasions. Only Bristol and Rotherham have taken at least a point from every game, with Welsh drawing a blank against the Titans and Bedford collecting a surprise 34-24 win in Penzance three weeks ago.

Since the Pirates - then called Penzance & Newlyn following the merger of the two clubs in 1945 - were promoted to level two in 2003 we have faced each other 17 times, Welsh winning on seven occasions, with four wins apiece in Richmond. Of the other eleven Championship clubs only four - Doncaster, Nottingham, Moseley and Esher - have been beaten by the Welsh more times than they've beaten us in league rugby, while honours are even with both London Scottish and Plymouth. Worryingly, that means that most of the top sides have the superior record in the head-to-head with the Dragons, meaning that none of them travel to ODP with a sense of trepidation and the weight of history on their shoulders. Although the Pirates' first visit in March 2004 resulted in a 37-5 thrashing, Welsh scoring 30 unanswered points in the opening period, they won on four of their next five visits; yet prior to the two defeats which topped-and-tailed our 2010-11 campaign we'd won on our last three visits to Cornwall.

Following their defeat to Worcester in the play-off final last May, many followers of the Championship installed Chris Stirling's side as favourites for this season, with Welsh expected to be serious challengers due to the fact that we're widely rumoured to have a playing budget up to 50% greater than our closest rivals. They started in inauspicious style, with a 27-27 draw at Moseley on the opening weekend, and while they needed Rob Cook's conversion of Grant Pointer's 80th minute try to claim another 25-25 draw at Nottingham a fortnight ago they've suffered just that solitary defeat to Bedford. The quest for a Stadium for Cornwall (S4C) continues, and on 17th November - coincidentally chairman Dicky Evans' birthday - the Strategic Planning Committee of Cornwall Council meets to assess the planning application. There are many Cornishmen (and women) who are unhappy with the fact that Cornwall Council's cabinet voted in March to spend £120,000 of public funds on a feasibility study into the proposed project, which has an estimated budget of £14m-£24m (sounds like some of the more outrageous estimates of our playing budget…) despite the apparently obvious benefits to the wider community.

Yet attendances at the Mennaye are down about 18% on last year, and at ODP we've lost nearly a quarter of our audience; crowds in the Championship are 22.4% lower than last season's average, not helped by the fact that numbers at Headingley are barely one third of those seen at Worcester. But last Friday night's game at Bristol drew over 6,000, despite the fact that the game was televised live on Sky; it was the biggest attendance at the Memorial Stadium outside of the knockout stages of the play-offs since 7,714 witnessed the Pirates' visit on New Year's Day 2010, and could suggest that post-World Cup the punters will actually get out of the armchairs and into the stands (or the duckboards if you prefer). It was widely acknowledged that the game was a fantastic advert for the Championship - although the defence coaches may disagree with that - and it's even been reported that former Bristol players & management have suggested that the Championship now is on a similar level to the Premiership a few years ago. If only somebody would tell the RFU that.