Nottingham v London Welsh Preview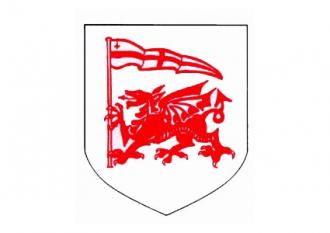 By Mark W-J
December 7 2011
This weekend sees the final round of Championship fixtures before Christmas, with the league making way for the final round of pool matches in the B&I Cup next week. Second-placed London Welsh visitNottingham on Friday, safe in the knowledge that after a 25-24 win overBedford we're guaranteed to spend the festive period in the top four, with the Blues hosting fifth-placed Rotherham on Saturday.
Nottingham's 34-22 win at Esher last Friday night saw them complete three successive wins for the first time since they recorded six in a row between November 2010 and January 2011, including a gap of six weeks without a game from 20th November to 1st January due to the snow. They currently sit in sixth place in the table with seven wins, two draws and four defeats from their thirteen matches, but six of those wins have come against the bottom four clubs. Of the top eight, only Doncaster have succumbed to the Green & Whites, with draws at home to Rotherham and Pirates and losing bonus points against Leeds, Bristol and Bedford. The only team to have denied them a single point was the Welsh in our 34-23 win atODP in September, and Nottingham are the only club in the Championship who have not featured in either the top or bottom four since the start of this season.

At Molesey Road last Friday the home side earned their first try-bonus (and only their second point) of the season. Nottingham's record of 285 points conceded is bettered by only three clubs (Bristol, Welsh and Rotherham) yet Esher had barely averaged a try-per-game before last week, failing to cross the whitewash in five of their first 12 games. It was, however, only the second try-bonus that the Green & Whites have conceded this season, and the first since the aforementioned visit toRichmondin round four. They have scored four try-bonus points of their own, but they've all come in the last five outings, including a 62-10 win against Moseley a fortnight ago. Welsh, on the other hand, have collected a single try-bonus in the last five weeks, atPlymouth, having gathered five in the opening eight rounds.

Friday night fixtures are not popular with away fans, for obvious reasons, but with the groundshare with Notts Countymaking it difficult to schedule regular Saturday matches Nottingham have tended to prefer Fridays to Sunday afternoons this season. However, their average attendance is down 12.5% on last season, although at 1,348 it is still better than we're getting at ODP. Their top three attendances have come on Sunday afternoons, but the four Friday night games have drawn an average of 1,146 which compares with our average last season of 1,182. Factor in the absence of a well-supported Premiership interloper (Worcester drew just over 1,700 to both Old Deer Park and Meadow Lane last term) and the fact that this season's best-supported club, Bristol (average away crowd - 1,655) are scheduled to visit over the Christmas period and you start to see why the club are viewing the experiment as a success.

Quite apart from the gripes of the supporters, the London Welsh players also seem to have an issue with Friday night fixtures. Although we comfortably disposed of Esher at the end of September (37-3) we imploded at Bristol three weeks later, contriving to lose 35-33 to a last-minute try having led 12-0 after ten minutes, 23-10 at half-time and 33-25 with just ten minutes remaining. Last season we lost by three points at both Esher (22-19) and Bedford (19-16) in the space of a month, while in the inaugural Championship campaign we triumphed 19-10 at Coventry at the start of November but ended our season with another loss at the Mem, 28-15 in the play-off semi-final.

Nottingham's top try-scorer once again this season is full-back Dave Jackson, who scored six tries in six appearances before injury struck against the Pirates in mid-October. Our own Ed Jackson (no relation) had scored eight in the opening eight rounds, but he's failed to score since the last-gasp defeat at Bristolon 21st October. Winger Joe Ajuwa, on the other hand, has scored six in six appearances, failing to dot down only once, up at Doncaster in round ten, but grabbing a brace at Plymouth three weeks later. With 163 points, Nottingham's much-travelled fly-half Kieran Hallet is fourth in the overall standings, but New Zealand-born James Arlidge has scored 69 points since returning from the World Cup, where he scored 40 points for Japan, including a full-house against France.

As last week against Bedford, Welsh need to be wary of the presence of two top-class goalkickers - one of whom has recently proved his worth at the highest level - in the opposition ranks. In his programme notes last week, Lyn Jones highlighted the fact that we've conceded more penalties than any other team in the league, almost a third of them at the scrum. Of our eleven yellow cards in thirteen matches, five have been shown to our props, and two of the fifteen penalty tries awarded in the Championship this year have been scored against us. Lyn intimates that he and Kelvin believe that there's some kind of conspiracy theory behind this pattern, but it needs to be addressed before we can be taken seriously as promotion contenders. With home fixtures over the festive period against the clubs currently occupying the bottom two places in the table, Welsh have a great opportunity to put down a marker going into 2012. A fourth consecutive win atNottinghamon Friday night would put us in a very strong position; their home form is solid but not spectacular and is the main reason why they have slipped back into the pack following two or three highly successful seasons. Since the launch of the Championship the top three or four clubs have regularly picked-up wins at Meadow Lane, so if we're to establish ourselves amongst those top clubs then only four points – and ideally five - will suffice.
You can now follow Dragons' Den on Twitter or via our Facebook page.