Play Off Fixtures Confirmed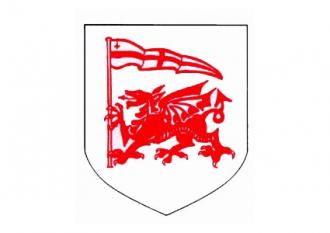 By Dragons' Den
February 25 2012
Twenty two games completed and the 'business end' of the season is now upon us. Five of the six matches played this weekend could have had a bearing on the play-off pools and for London Welsh the final outcome is fourth position and a place in Pool A alongside Bristol, Nottingham and Doncaster. We have the full fixture list for all pools.
The Pools, together with the points carried forward from the main season, are as follows:

| | | | | | | | |
| --- | --- | --- | --- | --- | --- | --- | --- |
| Pool A | | | Pool B | | | Pool C | |
| Bristol | 3 | | Bedford | 3 | | L Scottish | 6 |
| L Welsh | 2 | | Pirates | 2 | | Moseley | 6 |
| Nottingham | 1 | | Leeds | 1 | | Plymouth | 6 |
| Doncaster | 0 | | Rotherham | 0 | | Esher | 4 |
Pirates and Bedford find themselves in the same pool for the third consecutive season and, as per last season, London Welsh start this part of the campaign welcoming Nottingham to Old Deer Park and finish it at Meadow Lane.

Moseley may have earned themselves an unwanted reputation as relegation pool specialists having graced Pool C for all three seasons of the Championship. For Esher and Plymouth this is their second consecutive year battling against relegation and this experience may help lift them ahead of newcomers London Scottish.

The dates and times of the play off fixtures may take a few days to resolve with clubs trying to avoid clashes with the Six Nations games and also waiting to hear which matches Sky decide to televise. If our unique Championship Relegation And Promotion Extrapolation Equipment is to be believed then the full fixture list is as below. If this is wrong then the unfortunate initials of this device will prove far more accurate than its forecasting abilities.

The full fixture list for all three play-off groups appears to be:
Pool A
Pool B
9, 10, 11
Doncaster
v
Bristol
Rotherham
v
Bedford
March
L Welsh
v
Nottingham
Pirates
v
Leeds
16, 17, 18
Bristol
v
L Welsh
Bedford
v
Pirates
March
Nottingham
v
Doncaster
Leeds
v
Rotherham
23, 24, 25
Nottingham
v
Bristol
Leeds
v
Bedford
March
L Welsh
v
Doncaster
Pirates
v
Rotherham
30, 31 March
Doncaster
v
L Welsh
Rotherham
v
Pirates
or 1 April
Bristol
v
Nottingham
Bedford
v
Leeds
13, 14, 15
Doncaster
v
Nottingham
Pirates
v
Bedford
April
L Welsh
v
Bristol
Rotherham
v
Leeds
21 April 3pm
Nottingham
v
L Welsh
Bedford
v
Rotherham
Bristol
v
Doncaster
Leeds
v
Pirates
Pool C
9, 10, 11
Esher
v
L Scottish
March
Moseley
v
Plymouth
16, 17, 18
L Scottish
v
Moseley
March
Plymouth
v
Esher
23, 24, 25
Plymouth
v
L Scottish
March
Moseley
v
Esher
30, 31 March
L Scottish
v
Plymouth
or 1 April
Esher
v
Moseley
13, 14, 15
Moseley
v
L Scottish
April
Esher
v
Plymouth
21 April 3pm
L Scottish
v
Esher
Plymouth
v
Moseley
Semi Finals weekends of 5th & 12th May

Finals WEDS 23rd & WEDS 30th May
Dates and times will be updated as soon as they are announced by the clubs.

If rumours are true then this could be the last time we encounter this end of season format. It has been suggested that next season will see the bottom team facing automatic relegation and only the top four going through to play for promotion. The shortfall in the fixture list will be made up with further games in the unloved and barely attended B&I Cup. With the RFU's track record on making decisions Dragons' Den suggests that you don't hold your breath waiting for news on this possible development.