Bristol v London Welsh - Play-Off Preview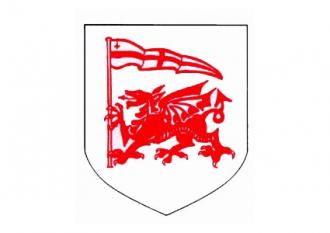 By Mark W-J
March 14 2012
The top two seeds in Championship play-off Pool A meet at the Memorial Stadium on Sunday when Bristol entertain London Welsh. Both clubs enjoyed bonus-point victories on the opening weekend, Welsh crossing the Nottingham line three times in the closing 10 minutes on Saturday to clinch a 32-21 victory in the Richmond sun while Bristol ran in nine tries in a 65-3 win at Doncaster on Friday night.
The Bristol supporters have been trying to play-down the 'favourites' tag for the last couple of months, but that win at Castle Park last weekend has only served to increase the belief that Liam Middleton's team are destined to return to the Premiership after a two year sojourn in the Championship. They finished top of the table after the 22-game regular season, seven points clear of second-placed Bedford, with 17 wins and thirteen bonus points, although one of their five defeats came at ODP in mid-January, when our 23-17 win brought an end to their run of seven consecutive wins. Their home form, however, was imperious, with Bristol being the only one of the twelve clubs to return a perfect eleven wins from eleven, although Welsh came closer than any other club to upsetting that record in our 35-33 defeat in front of the Sky cameras on 21st October. Scrum-half Rob Lewis crossed in the second minute, and further scores from Hudson Tonga'uiha and Edd Thrower helped to establish a 23-10 interval lead, but fifteen points in the third quarter saw the home side lead 25-23 with less than quarter of an hour to play. Welsh then sealed the try-bonus with Ed Jackson's eighth score of the season, but with just seconds to play and the score at 28-33 James Merriman made a break from a lineout on halfway and fed winger Jack Tovey, who crashed over to bring the scores level. The conversion from Matt James was good, and Bristol led for the first time in the game as Mr Doyle brought an end to proceedings.

Another two points on Sunday would be a good return for the Welsh. You'd like to think that nobody sets out to lose a rugby match, but over the course of a 22-game season it's clear that coaches pick 'horses for courses', sometimes resting players for greater challenges ahead or, in some cases, for games that they feel their squad has a more realistic chance of winning. But the play-offs, with only six games to determine which two clubs will progress to the knockout stages, do not allow for such luxuries. As such, winning your home games is imperative, with the secondary objective of denying your visitors a losing bonus point, while a fifth point for scoring four tries is an equally desirable target. For the away team, a losing bonus point is the minimum requirement, although for the top seeds, who have set the knockout stages as a realistic objective, at least one away win will usually be required to progress. The majority of London Welsh supporters have been fairly bemused by the apparently random nature of some of Lyn's team selections this season, but it hopefully means that he has instilled the mind-set of a 'First Team Squad' rather than a 'First XV' and that the rotation of the players in this 'mini-season' will ensure that he can make full use of the strength-in-depth to enable the squad to prosper at the business-end of the season.

In just three years of the current structure at level two in the pyramid it has become clear that some clubs put all of their efforts into avoiding the bottom four and the lottery of the relegation play-offs, so that they are effectively a spent force by the time the knockout stages begin. Bristol's big win last week suggests that Doncaster fall into this category this season - although perhaps we shouldn't count our chickens ahead of our back-to-back meetings with the Knights over the next fortnight - but last year the same applied to Bristol. They won only once in their six pool matches, 29-19 at home to Nottingham in round five, and in their final match they conceded eleven tries in an 81-13 drubbing at Worcester. Their last home defeat came on April Fools' Day, when we scored five tries to two in a 36-14 win, although in the 2009-10 season our promotion dreams were dashed in a 28-15 semi-final defeat at the Mem. Sunday's game will be the sixteenth league meeting between the clubs, with Bristol currently holding a 9-6 lead, while the overall series dates back to 1900, Bristol having won 52 times to Welsh's 22, with five matches drawn.

Sunday's match bring together the two best defences in the Championship, although the other top five teams - Bedford, Pirates and Nottingham - all returned better attacking figures over 22 matches. Bristol and Welsh were the only two teams to concede fewer than two tries per game on average, while our hosts were the only club who didn't have a penalty try awarded against them. It's been widely reported that our indiscipline has been a problem all season, with five penalty tries conceded and last Saturday's two yellow cards bringing the total for the season to 16 in 23 games. Our top-four rivals have the best records in terms of sin-binnings, and as we move through the knockout stages, as the prizes become ever-greater and the margins ever-smaller, we need to eliminate these indiscretions. Against Nottingham we conceded just three points during the eighteen minutes that were spent with players in the bin, including two minutes with only thirteen men on the field, and that patience in adversity - which was a hallmark of Wales' recent win at Twickenham - will serve us well as the pressure increases over coming weeks. Many observers have concluded that Bristol are odds-on to reach the play-off finals come May - but for Lyn and the players this represents an opportunity to remind everyone that after just a single round the promotion play-offs are certainly not a one-horse race.