London Welsh win JP Morgan 7s Pool B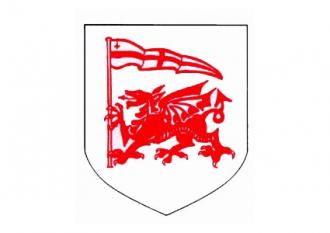 By Dragons' Den
July 20 2012
A matter of weeks after achieving victory in the appeal hearing it was time for London Welsh to take to the field for their first Premiership action. The JP Morgan 7s provided the competion with Welsh placed in Pool B together with Sale, Northampton and Leicester. Dragons' Den finds that it is not just the opponents that are new!
Welsh turned out in red shirts with a white stripe running vertically up the front and back. It wasn't just the shirts that were unfamiliar as only one of the squad, Michael Hills, was a London Welsh player.


1. Ben Seru
2. Gerhard Vessells
3. Tom Rees
4. Iolo Evans
5. Michael Hills (Capt)
6. Peceli Nacamavuto
7. Aaron Myers
8. Rhys Howells
9. Ed Tellwright
10. Chris Banfield
11. Rhodri McAtee
12. Geraint Walsh

London Welsh v Sale

Banfield opened the scoring for the Premiership newcomers and the conversion gave an early seven point lead. This was quickly followed by a fine try by Seru who hugged the touchline as he made a solo break from deep to score in the corner. Amesbury countered for Sale but the conversion was missed. Welsh managed to retain the ball from the restart and Seru's second try of the match gave the Exiles a 19-5 half time lead.

Sale started the second half one player down due to a yellow card and Welsh capitalised on this advantage with Michael Hills scoring out wide. The hosts hadn't given up and two further tries and conversions took the score to 24-19 with two minutes remaining. Welsh closed the game out keeping ball in hand after a penalty and it Banfield who touched down under the posts. The conversion made it 31-19 at full time.
London Welsh v Northampton
London Welsh took the field hoping to extend their unbeaten run since achieving Premiership status! Northampton had also won in the first round of matches and started this match after a very short turnaround from their 26-24 victory over Leicester.

Banfield once again opened the scoring and by the time the match was 3 minutes old Myers had added a further five points with the 50th try of the tournament. A penalty gave Welsh the chance to move the ball quickly and this time it was Tellwright that crossed the line. The easy conversion made it 17-0 at half time.

The second half was brought to life with an brilliant individual run from Tom Rees who started from his on 22 and scored in the corner. Banfield's try increased the lead to 27-7 before Woolford countered for Saints. The final try of the match was scored by Seru and the conversion added as the clock ticked into the last minute. Final score 34-7.


London Welsh v Leicester

Leicester faced Welsh with only a the briefest of rest periods after their heavy defeat against Sale (50-15). A win for the players in London Welsh shirts would guarantee that they win the pool and go through to the final at Bath. Defeat and they may be nervously watching the final game of the night but it would require them to be on the wrong end of a cricket score.

It wasn't a great start for London Welsh as they put the kick-off straight into touch. They soon made up for this mistake and patient play eventually found a gap in the Tigers' defence to allow Tellwright to touch down. The conversion was added. Tellwright scored his second try of the match moments later and Welsh looked comfortable and had a 12-0 lead. Bellack used his pace to avoid Welsh tackles and give Leicester their first points of the game but just before the halftime whistle Tellwright completed his hat-trick to close the half 19-5.

Try number four for Tellwright within the first minute of the second half and the simple conversion was slotted over. Slick handling and footwork gifted Wessells the space to cross the line under the posts and the conversion gave an 18 point lead. Seru was the next to score after gathering a loose ball that bounced between two Tigers players. He nearly added another but was brought down just short but a couple of passes later and it was former London Welsh youth player McAtee that had the easiest of run-ins. The final try of the game, and London Welsh's 19th of the evening, was scored by Seru. The conversion took the score to 52-5, gave Welsh top spot in Pool B and a place alongside London Irish and Saracens in the Finals. Runners up in Pool B were tonight's hosts Sale Sharks.


Final: Friday 3rd August, The Recreation Ground, Bath