London Welsh Women & Inspiring Girls Join Forces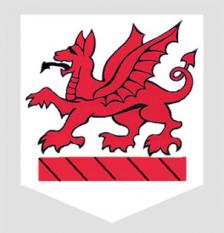 By Dragons' Den
February 1 2018
Two days before the 2018 six nations tournament, London Welsh Women has announced a groundbreaking partnership with global charity Inspiring Girls to attract more women and girls to play rugby. By joining forces, the organisations hope to break down existing gender stereotypes around women in sport, and encourage young girls to consider playing rugby – either professionally or for fun.
London Welsh announce charity partnership to inspire more women & girls to play rugby
London Welsh Women's rugby team today announce an exciting new sponsorship with global charity 'Inspiring Girls', as part of a two-year plan to attract new players to the club.

As a charity, 'Inspiring Girls' is dedicated to raising aspirations by connecting girls (aged 10-15) with female role models. The charity inspires them to aim high and work hard, supporting them to make choices free from any stereotypes. Recent surveys in the UK show that by the age of six years old, children start looking at jobs as female and male and by 13 they have already discarded some jobs based on gender stereotypes – this is particularly common in sport.
Full story at: http://www.londonwelshrfc.com/