RWC Match Preview - Wales v Fiji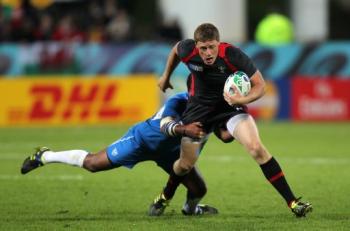 By Rhys Thomas
October 1 2011
Can Wales get revenge over Fiji for the defeat in the 2007 World Cup?
Exorcising the demons of 2007 will be the main talking point ahead of this game. Widely regarded as one of the best ever World Cup games, Wales went down 38-34 to the Fijians on a sunny day in Nantes. Gareth Jenkins lost his job, and his team went home as failures.
Four years later, the picture is significantly better. Wales are playing good Rugby, and have beaten their bogey team, Samoa. How can we not beat Fiji now? Gatland has instilled older heads on these young players, and I'm sure that we won't be dragged into an excessive running game against them like the last tournament.
The preparation has also been better, two training camps in Spala including the infamous cryotherapy chambers, and three good warm up matches which gave us two wins. Contrast that to 2007 where we went to Twickenham and lost 62-5, the difference could not be starker. With the players we have, and the way in which we are playing, we should put away Fiji comfortably.
Gatland is now confident enough of beating Fiji that he has left Shane out of the team, rather than rush him back in. That shows immense confidence in the players we have – something that we rather lacked the last time - Halfpenny and North are more than adequate deputies.
The most important thing is obviously the win, but momentum is key. Have a good game, be clinical, and lay a marker down for all the other teams. Let Ireland know we mean business, and we are determined to go all the way.
PREDICTION: Wales to win by 27