Let's Concentrate On The League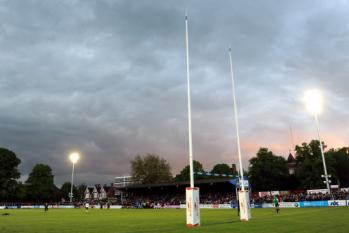 By Blues Ed
January 23 2017
Third placed Donny Knights are next up at Goldington Road - despite the Blues' hit and miss season there are still only ten points between the sides ..
So a five pointer for the Blues would be more than welcome as we look to salvage something from the season.
Our B&I cup ambitions ended before the weekend's 15-12 defeat by Dragons, which had to be played on a training pitch because the main one was frozen.
Half a dozen first choice players missed that one, and we should see a full strength Blues side take on the Knights who will be anxious to stay in the fight for third and fourth place with Carnegie and Irish miles ahead in the top two places.
More Bedford Blues headlines