Time To Move On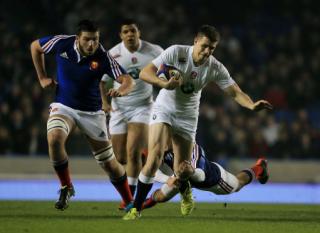 Perkins
By Blues Brother
January 27 2017
The sad demise of London Welsh is a salutory lesson for all clubs and specially those in the underfunded Championship - the answer to which is not to make them "B" teams for existing Premiership clubs; ringfencing under another name.
London Irish and Yorkshire Carnegie have already said that they wouldn't sign up to Nigel Melville's scheme, which would deny promotion as up to eight academy players sent to each Championship side with the Premiership team subsidising their wages.
The "advantage for Premiership teams" would be that their youngsters would start gaining the game time necessary to accelerate their development. Championship clubs would make considerable financial savings by maintaining smaller squads while "gaining access to some of English rugby's brightest talents." Fair enough but who wants to travel the length of the country supporting a team of "loanees."
Blues' tie-up with Sarries is vaunted as an example of this working. However, we are now third bottom so it isnt working too well, and are there really any Blues supporters out there who would be happy to turn up at Goldington Road knowing the club had no chance of making the Premiership? Does anybody ever consult the supporters who invest heavily in their hobby, or is it purely confined to the England national team and a coterie of moneyed Premiership clubs?
Regardless, we welcome Knights this week having found ourselves 14 points behind them now that London Welsh's results have been expunged. It'll be a tough task, but we've got a decent squad out with George Perkins starting at fullback and Ollie Dodge at inside centre.
Blues: 15. George Perkins 14. Pat Tapley 13. Michael LeBourgeois (capt) 12. Ollie Dodge 11. Dean Adamson 10. Myles Dorrian 9. Tom James 1. Hayden Thompson-Stringer 2. Jacob Fields 3. Ben Cooper 4. Paul Tupai 5. Will Carrick-Smith 6. Justin Blanchet 7. Josh Buggea 8. Jason Hill
Reps: Dan George, Camillo Parilli-Ocampo, Christian Judge, Byron Hodge, Ben Adams, Jordan Burns, Jake Sharp
More Bedford Blues headlines