Fourth Time Lucky?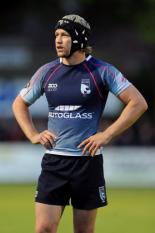 skipper
By Blues Brother
February 24 2017
We have yet to beat Trailfinders this season in three outings .. now would be a good time to get one back ..
Our visitors (kick off 3.00) are fighting for a play off place and currently lie in fourth place just two points ahead of Pirates who have a game in hand.
Sadly, there's not as much at stake for Blues apart from a burning desire (hopefully) to build on last week's excellent win at Rotherham.
There's several changes to the team which won on the road last week with Howard Packman, Billy Walker and Will Carrick-Smith replacing Pat Tapley, Ben Cooper and Byron Hodge.
Blues: 15. Elliot Clement-Hill 14. Howard Packman 13. Piers O'Conor 12. Ollie Dodge 11. Dean Adamson 10. Myles Dorrian (capt) 9. Tom Whiteley 1. Hayden Thompson-Stringer 2. Dan George 3. Billy Walker 4. Jordan Onojaife 5. Will Carrick-Smith 6. Paul Tupai 7. Ben Adams 8. Jason Hill
Reps: 16. Jacob Fields 17. Camillo Parilli-Ocampo 18. Ben Cooper 19. Byron Hodge 20. Justin Blanchet 21. Jordan Burns 22. Jake Sharp
More Bedford Blues headlines