Still Trailing Ealing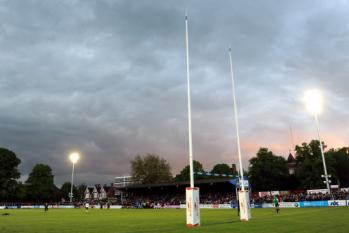 By Blues Brother
February 27 2017
Trailfinders must loe playing the Blues . Four times we've met this season and four times we've lost. We did score a couple ofo cracking tries but the 29-16 reverse at Goldington Road was just not good enough ...
At this level decent sides punish mistakes and we made plenty.
Our tries came from Piers O'Conor and Elliot Clements-Hill while Trainfinders scorfed two themseves thhrough Mark Bright and Miles Mantella, Howver the bi=g difference was the boot of of Aaron Penberthy whose tally was 19 points.
We are down in 9th position on 28 points and next up are Nottingham who are also on 28 so a win there would give us some cheer.
More Bedford Blues headlines