Top Clash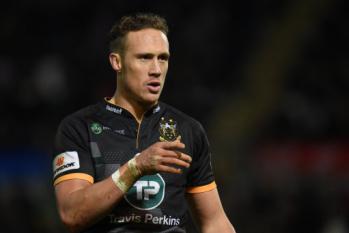 James Wilson
By Blues Brother
September 15 2017
Who will be top of the Championship come Saturday night? Perhaps Trailfinders are favourites given they have home advantage against a Blues side which has made such a good start.
They also have the Indian sign over us from last season when they won all four encounters. However, this is a new season and, while we are only two games in, it's one we can look forward to with renewed confidence.
As ever there are rotational and enforced changes with Harry Sheppard at fly half and two new props in Sean McCarthy and Alex Penny - Camilo Parilli-Ocampo and Ben Cooper moving tyo the bench ready for a freh leg second half onslaught.
We've also signed former Saints back James Wilson to provide cover for Will Hooley who has dam,aged shoulder. Wilson made almost 100 appearances for Saints and will be on the bench.
Blues: 15. Chris Czekaj 14. Howard Packman 13. Rich Lane 12. Michael Le Bourgeois (capt) 11. Dean Adamson 10. Harry Sheppard 9. Lee Dickson 1. Sean McCarthy 2. Tom Lindsay 3. Alex Penny 4. Ed Taylor 5. Will Carrick-Smith 6. Alex Rae 7. Ben Adams 8. Jarad Williams

Reps: Jacob Fields, Camilo Parilli-Ocampo, Ben Cooper, Justin Blanchet, Jack Nay, Jordan Burns, James Wilson
More Bedford Blues headlines