Let's Have A Hooley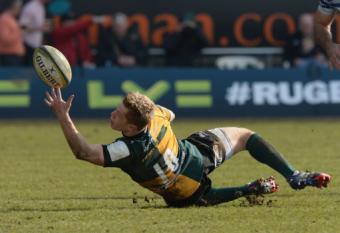 Hooley
By Blues Brother
October 20 2017
Will Hooley has recovered from his shoulder injury and starts on the bench for the visit of a young Ospreys Select side (Saturday 3.00) ...
It will be a tougher game than the bonus point B&I win at Nottingham last week but there's no reason to think the try fest will not continue.
Mike Le Bourgeois and Dean Adamson return to the backs with four changes up front - Jacob Fields, Alex Penny, Will Carrick-Smith and Ben Adams all starting.
Blues: 15. Matt Gallagher 14. Elliot Clements-Hill 13. Ollie Dodge 12. Mike Le Bourgeois (capt) 11. Dean Adamson 10. Harry Sheppard 9. Lee Dickson
1. Camilo Parilli-Ocampo 2. Jacob Fields 3. Alex Penny 4. Ed Taylor 5. Will Carrick-Smith 6. Jordan Onojaife 7. Jack Nay 8. Ben Adams
Reps: Tom Lindsay, Sean McCarthy, Dave Spelman, Paul Tupai, Jarad Williams, Jordan Burns, Will Hooley
More Bedford Blues headlines