Up To Third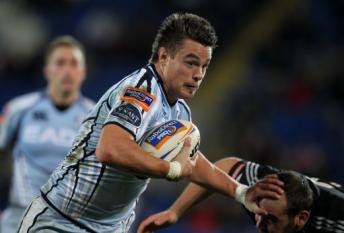 Chris Czekaj
By Blues Ed
November 13 2017
Eight games and third place - we'd have settled for that back in early September.
After a few seasons treading water it's great to be setting off for Goldington Road with a keen anticipation of being richly entertained.
The latest 30-12 win over Nottingham emphasised how far we have come with a super hat-trick from Chris Czekaj, and only a couple of late tries from the visitors to take the gloss off things.
We are averaging more than 30 points a game and it bodes well for the rest of the season.
Admittedly Brizz are storming away with it having won all of their games and we are 13 points behind them, but that won't take any enjoyment away from Blues supporters.
We're enjoying the ride and well done to coaches and players. Keep it up.