Worth The Effort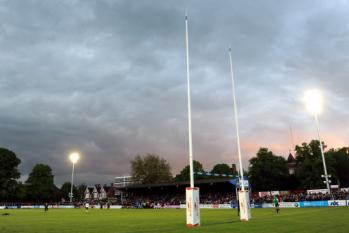 By Blues Brother
March 5 2018
The 100 or so volunteers who helped ensure Goldington Road could host the Blues v Carnegie game were well rewarded with a pulsating 41-22 win which earns us third place.
We are on 51 points - two ahead pof a hard working Carnegie but 14 points behind Trailfinders and a monumental 29 behind Brizz.
Regardless, we are enjoying oursleves with some high scoring games and this was no exception.
It was 17-17 just after the break with all to play for but it was the Blues who rose to the occasion. First Charlie Beech's pass was intercepted and the Blues broke uofield with Packman in for his second try of the game.
Then follow winger Dean Adamson again broke from a Carnegie mistake. The kick bounced was chased down by Adamson who won the race to touch down. Hooley converting both tries to make it 34-17 to the Blues.
Fittingly our sixth and final try went to skipper Le Booj.
Blues: 15. Elliot Clement-Hill, 14. Howard Packman, 13. Rory Hutchinson, 12. Michael LeBourgeois (capt) 11. Dean Adamson 10. Will Hooley 9. Lee Dickson 1. Sean McCarthy 2. Tom Lindsay 3. Ben Cooper 4. Jordan Onojaife 5. Will Carrick-Smith 6. Alex Rae 7. Josh Buggea 8. Jarad Williams
Reps: Jacob Fields, David Spelman, Alex Penny, Ed Taylor, Huw Worthington, Jordan Burns,. Rich Lane
More Bedford Blues headlines