Normal Service Resumed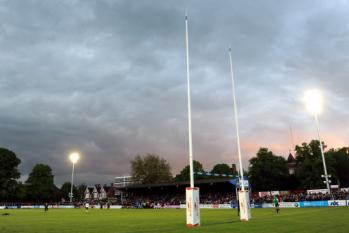 By Blues Brother
March 23 2018
Back to Saturday afternoon rugby at Goldington Road and the prospect of another epic game with sixth placed Donnie Knights the visitors.
Such is the competiveness outside the top two there are just points separating third placed Blues from our visitors - so there's lots to play for.
It's now three weeks since we played and that means we can field the side which was selected for the visit to Nottingham last week - until the latest blast from Siberia.
No such problems forecast this week so we will see Rich Lane at fullback and Huw Worthington at openside. Harry Sheppard had his comeback delayed by a week and will be on the bench

Blues: 15. Rich Lane 14. Howard Packman 13. Rory Hutchinson 12. Michael Le Bourgeois (capt) 11. Dean Adamson 10. Will Hooley 9. Lee Dickson
1. Sean McCarthy 2. Tom Lindsay 3. Ben Cooper 4. Jordan Onojaife 5. Will Carrick-Smith 6. Alex Rae 7. Huw Worthington 8. Jarad Williams

Reps: Jacob Fields, Dave Spelman, Camilo Parilli-Ocampo, Ed Taylor, Justin Blanchet, Jordan Burns, Harry Sheppard
More Bedford Blues headlines