Back To School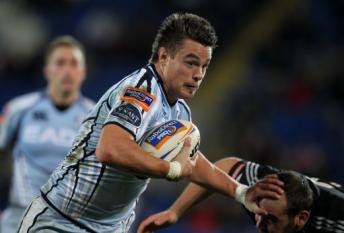 Czekaj returns
By Blues Brother
April 6 2018
Playing at Hartpury College looks like being an interesting experience for Blues' players and supporters alike.
Those of us who have been there previously will know that it's not like any other "club" in the Championship or the rest of the leagues, for that matter.
Formed only 14 years ago as a league side Hartpury are a scholastic offshot of Gloucester whose training hq is at the College. As a result Hartpury decimated all and sundry after they were forced to start at the bottom of the league pyramid.
It has to be said they didn't make many friends playing against amateur sides in the south west as they hammered the points home.
Unless there's been a big investment now they are in the Championship visiting spectators are advised to seek refreshment in local pubs, and what look like hospitality boxes at the back of the stand are in fact classrooms.
They're also a club which doesn't have a fan base - it tends to be College employees and families of players who watch. Altogether odd and it will get even odder if one day Hartpury get into the Premiership alongside their mentors.
Regardless, it's a game of rugby and we make lots of changes as we look to build on the big win 33-7 win against Hartpury at Goldington Road.
Chris Czekaj, Elliot Clements-Hill and Harry Sheppard come into the backs with Camilo Parilli-Ocampo, George Edgson, Alex Penny, Ed Taylor, Justin Blanchet and Josh Buggea all returning to the pack.
Blues: 15. Rich Lane 14. Howard Packman 13. Rory Hutchinson 12. Chris Czekaj 11. Elliot Clement-Hill 10. Harry Sheppard 9. Jordan Burns 1. Camilo Parilli-Ocampo 2. George Edgson 3. Alex Penny 4. Ed Taylor (capt) 5. Will Carrick-Smith 6. Justin Blanchet 7. Josh Buggea 8. Jarad Williams
Reps: Tom Lindsay, Dave Spelman, Ben Cooper, Jordan Onojaife, Ben Adams, Michael Le Bourgeois, Will Hooley.
More Bedford Blues headlines