Team for Semi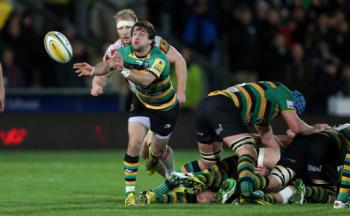 Dickson Returns
By Blues Brother
April 20 2018
This has been a highly enjoyable season for everyone who is True Blue and it would be fantastic if it was finished off with a cup final .
Ealing Trailfinders stand in our way as we head to Vallis for the B&I Cup semi-final .
Games between he two sides are always close but the hosts will assume an advantage as they inflicted two narrow defeats on us in the league.
WSe make just two changes with Lee Dickson in for Jordan Burns and Josh Buggea replacing Justin Blanchet.

Blues: 15. Rich Lane 14. Howard Packman 13. Rory Hutchinson 12. Michael LeBourgeois (capt) 11. Dean Adamson 10. Will Hooley 9. Lee Dickson
1. Sean McCarthy 2. Tom Lindsay 3. Ben Cooper 4. Jordan Onojaife 5. Will Carrick-Smith 6. Alex Rae 7. Josh Buggea 8. Huw Worthington

Reps: George Edgson, Camilo Parilli-Ocampo, Alex Penny, Ed Taylor, Ben Adams, Jordan Burns, Harry Sheppard
More Bedford Blues headlines