Injury Blues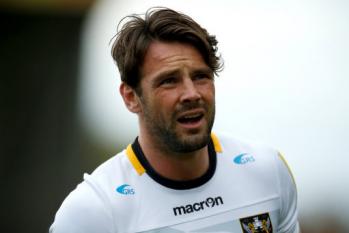 By Blues Brother
August 23 2018
Ben Foden will be wearing a Blues shirt tomorrow night - but not for long. The former England full back is en route to the USA but has stepped in to help our injury crisis following that 50 point defeat by Sarries .
He will be in the side which plays another warm-up game against what we hope will be a more gentile Bishop's Stortford.
The casualties from last week don't look short term - Harry Sheppard has concussion, Lewis Robling a thigh injury, Jack Nay another concussion, Ryan Hutler an ankle injury, Jamie Elliott pulled hamstring and poor old Pat Tapley is sporting an eye socket injury.
Such is the problem we've had to draft in two more players in the shape of Saints' duo Fraser Strachen (centre) and Matt Worley (fullback) .
Blues: 15. Rich Lane 14. Ed Coulson 13. Ben Foden 12. Fraser Strachan 11. Joe Green 10. Will Hooley 9. Lee Dickson (capt)
1. Camilo Parilli-Ocampo 2. Taidgh McElroy 3. Ben Cooper 4. Oli Curry 5. Will Carrick-Smith 6. Alex Rae 7. Huw Worthington 8. Jarad Williams

Reps: Jacob Fields, Sean McCarthy, Hayden King, Ed Taylor, Justin Blanchet, Josh Buggea, James Lennon, Chris Czekaj, Dean Adamson, Matt Worley.
More Bedford Blues headlines