Time To Get Back On Track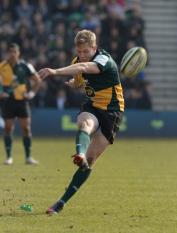 Hooley Returns
By Blues Ed
October 5 2018
After a great start we've narrowly lost three games against quality opposition so must view the trip to Carnegie on Sunday as a great opportunity to get things going again .. but so will our hosts.
They are bottom of the league having won only one of their games so far - at home to Richmond.
We make a lot of changes with Harry Davies, Fraser Strachan and Jacob Atkins in the backs and Charlie Clare, Jack Nay and Mark Flanagan up front.
On the bench there's a return fiom injury for Will Hooley and a new face in front row Gerard Ellis from Dragons who has been brought in as cover.

Blues: 15. Rich Lane 14. Harry Davies 13. Jamie Elliott 12. Fraser Strachan 11. Dean Adamson 10. Jacob Atkins, 9. Lee Dickson (captain) 1. Sean McCarthy 2. Charlie Clare, 3. Alex Penny 4. Will Carrick-Smith 5. Mark Flanagan 6. Oli Curry 7. Jack Nay 8. Jarad Williams.
Bench: Jacob Fields,Gerard Ellis, Ben Cooper, Ed Taylor, Huw Worthington, James Lennon, Will Hooley
More Bedford Blues headlines