Seven-try Falcons freeze out Padova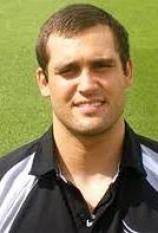 By Leipziger
January 16 2012
The Falcons went back to the top of Pool 2 for a couple of hours yesterday thanks to a 43-0 win over Petrarca Padova at KP.
However, Toulon's own bonus point win against Lyon means we are unlikely to qualify for the knock-out stages of the Amlin Challenge Cup.
Never mind, more important in Paul Moriarty's (possibly) only game in charge was a big morale-boosting win, even if the opposition weren't too great.
The Falcons fielded a much-changed side, with Tom Catterick, Ryan Shortland, Joel Hodgson and Chris Pilgrim coming into the backs, Jeremy Manning captaining from inside centre.
The front row had an unfamiliar look, containing Ashley Wells, Joe Graham and James Hall. Redford Pennycook started for the first time in a while and took home the man of the match champagne.
Petrarca started combatively and remained committed all afternoon. However, after Eoghan Hickey skewed a long-range penalty wide, the Falcons were first on the scoresheet through Catterick, who ran in from a Luke Fielden chip.
Manning knocked over the conversion, but the floodgates didn't open. The Falcons plugged away but couldn't get a second score. Padova offered little in attack.
We lost Fielden to a painful-looking injury – possibly a dislocation as the physio caused him some more pain.

There was almost a try just before half-time but while Mark Wilson went in from close range the referee was giving a penalty for crossing.
The first 40 ended with a perhaps-unlikely scoreline of 7-0.
Our lead was doubled early in the second half though when Catterick set up Fielden's replacement James Fitzpatrick, who smashed through the away defence.
Padova missed another penalty and were soon punished by Hodgson, who scored under the South Stand posts, Manning converted for a 21-0 lead.
The captain was then forced off with injury too and Jordi Pasqualin came on as a winger.
Ryan Shortland was next on the scoresheet, the last man in a flowing move finding himself able to squeeze over the line in the far left corner. Hodgson couldn't convert however.
Pasqualin then scored on the right, before Ashley Wells forced his way over in the centre. Hodgson added the two extra points to Wells' try.
Shortland's second try of the day finished the scoring, rounding off the Falcons' first win of 2012 and ensuring most of the 2,831 crowd (in reality probably well under 2,000) went home happy.
Obviously, with respect to Padova, this was the easiest game in our four-match cup period, but seven tries and a clean sheet represents job done. We can now look forward to Gary Gold coming in and moulding a team ahead of our return to the Premiership in February.