We are the champions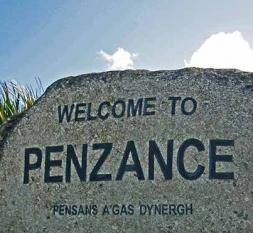 By Monkey1
July 1 2012
At long last we know where we stand for next season and can get on with it. Things can only be good with Semore and Deano calling the shots, so let's see what sort of season we have to look forward to.
.
We will have the biggest budget in the Championship, so we have to be honest and admit from the start that we are entering the Championship with what looks like an unfair advantage. Expectations will be high, but the competition should not be underestimated. There are some strong teams, and every one of them will be itching to make us pay for any arrogance. They will all be out to beat us, keen to make us suffer, and rightly so. On paper it looks like we should walk it, but opposition teams won't give a stuff about that, it will not be an easy ride.
Deano set a target when in the same position with Quins that they shouldn't lose a single game, and I am sure he will be doing the same this season. They did lose one however, to Exeter if I remember right, so saying it is much easier than getting the results. The policy at Newcastle Falcons for next season is very simple – winning rugby. This has been the mantra ever since Deano agreed to take on the challenge, that is all he is interested in – winning rugby. That is what next season is geared towards and carries on from the excellent work laid down by Gary Gold & Mike Ford. Championship or Premiership makes no difference, the target remains the same, to get this club winning.
The opposition have a very big advantage however, and that is knowing championship rugby well, and it is quite different from what we have been used to. The sort of defensive games that we have been used to would bore the backsides off championship supporters even more than they bored us. There is much more creativity, it is an attacking game rather than played to limited game plans, and as a consequence it is a much better spectator sport. Prepare for a season of proper rugby. Expect to see more tries scored in games of heads up rugby, more running from deep, less of the tiresome ping pong. Last Christmas we took a Blues supporter along to KP to watch a game, he summed up the difference between championship & premiership rugby very simply – it is less stodgy.
The season itself is revised slightly from the insane structure of last season, where nearly every club had a crack at the play-offs. This season only the top four go through to play two legged semi-finals, then a two-legged final. There is also the British & Irish cup which comprises twelve teams from the Championship, six from Wales, three from Ireland and three from Scotland. We are in Pool 4 with Connacht, Newport and Cross Keys, and for those not familiar with Cross Keys they are just a few miles up the road from Newport. A trip to Galway to see Connacht is a must, a cracking rugby ground and a lovely town to spend a few days in.
Our provisional fixture list shapes up like this:
September 2nd Bristol Rugby v Newcastle Falcons
September 8th London Scottish v Newcastle Falcons
September 14th Newcastle Falcons v Doncaster Knights
September 23rd Cornish Pirates v Newcastle Falcons
September 28th Newcastle Falcons v Leeds Carnegie
October 6th Moseley v Newcastle Falcons
October 14th B&I Cup 1, Newcastle Falcons v Cross Keys
October 20th/21st B&I Cup 2, Connacht v Newcastle Falcons
October 26th Newcastle Falcons v Rotherham Titans
November 3rd Bedford Blues v Newcastle Falcons
November 9th Newcastle Falcons v Nottingham RFC
November 24th Jersey RFC v Newcastle Falcons
November 30th Newcastle Falcons v Plymouth Albion
December 9th B&I Cup 3, Newcastle Falcons v Newport
December 15th/16th B&I Cup 4, Newport v Newcastle Falcons
December 23rd Newcastle Falcons v London Scottish
January 1st Doncaster Knights v Newcastle Falcons
January 13th B&I Cup 5, Newcastle Falcons v Connact
January 19th/20th B&I Cup 6, Cross Keys v Newcastle Falcons
January 25th Newcastle Falcons v Cornish Pirates
February 9th/10th Leeds Carnegie v Newcastle Falcons
February 15th Newcastle Falcons v Moseley
March 2nd Rotherham Titans v Newcastle Falcons
March 8th Newcastle Falcons v Bedford Blues
March 22nd Nottingham Rugby v Newcastle Falcons
March 29th Newcastle Falcons v Jersey RFC
April 6th/7th B&I Cup quarter-finals
April 13th Plymouth Albion v Newcastle Falcons
April 19th Newcastle Falcons v Bristol Rugby
April 27th/28th B&I Cup semi-finals
May 4th/5th Semi-final 1
May 11th/12th Semi-final 2
May 17th/18th B&I Cup final
May23rd/24th Final 1
May 29th/30th Final 2


Home games will include 11 Championship and hopefully semi-final and final, in addition to B&I Cup games. In all we could have over 20 home games, which if I remember right are all included in the season tickets. I will try to confirm all of these details shortly.
What is certain is that next season is not to be missed. Having watched the Falcons sliding down the slippery slope for the past few seasons, we can look forward to the Richards Revolution with anticipation of good things ahead. We get the chance to visit some of the iconic clubs of rugby such as Mosely, Bedford, and now of course Jersey, as well as welcoming their supporters to Kingston Park. Highlights of the season include games against Bristol & Pirates, and of course our friends and neighbours at Leeds. Doncaster & Rotherham will be other welcome local derbies, a change from all games involving a long trip down south.
2012-13 is set to be one of those seasons to look back on with pride, to be able to say "I was there". Don't miss out.
.