Pie, pint & ticket for only £10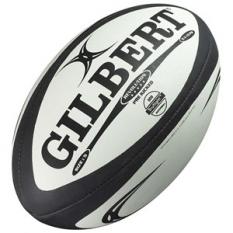 By Monkey1
July 1 2015
Newcastle Falcons Supporters Club have met up with our partners at Newcastle Thunder to offer a great opportunity to get to know the other game. On Sunday 12th July they host Hemel Stags at Kingston Park, and before the game the coaching team & some of the players will go through the basics of the game, what it is all about, and why it is so different from what we Union folks are used to. You can then enjoy the game in the company of your fellow supporters & hopefully appreciate the skills & tactics that make it a truly competitive & fast sport. I am promised that by your 3rd pint you will understand what is going on, and will enjoy it too.
Once you get the idea that the game is completely different from our own, designed for hard summer pitches, you will stop comparing it with what you are used to & will appreciate it as a whole new game in itself. There are more clever tactics involved with one phase of Rugby League than in an entire game of poker, and the coaching team will explain how this makes it a truly skilful contest.
The Thunder supporters are a great bunch, enthusiastically loud, a bit bonkers, and very friendly. Exactly what we enjoy about meeting supporters from other clubs. Come along & enjoy a few pints at KP during the summer, meet familiar faces and some new people too. All you need is an open mind & an open heart. If Dean Richards and many of our own players enjoy it then it must be worth a try.
Jacob Blades on his way to a try. Photo thanks to Paul Clayton.
It all gets under way at 12.30, Sunday 12th July in the function room upstairs at the Tap & Tackle, with the game kicking off at 3pm. That may sound like an early start but by the time you have listened, noshed, and enjoyed a pint it will be time to head outside for the game. This unique offer is open to all members of the Newcastle Falcons Supporters Club, and if you are not already a member you can join for next season on the day. Price of £10 for match ticket, pie & a pint is a great offer, and there will be a raffle to win a Thunder shirt too.
To order your special Supporters Club ticket visit the Kingston Park Stadium Box Office or call 0191 214 5588. If you prefer, you can purchase your ticket on the day but everyone wishing attend the talk-in and take up this special pie and pint offer MUST book their place in advance by emailing laneemma@hotmail.com to make sure there are enough of those all-important pies.
You know it is the right thing to do.
More Newcastle Falcons headlines
Newcastle Falcons Poll