Memories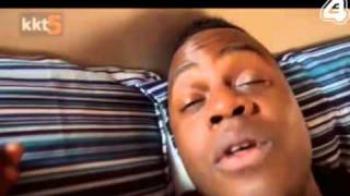 Sleepyman
By Leipziger
October 3 2015
After a great night watching some of our old Falcons favourites strutting the KP pitch again, I thought I'd follow Mick Hogan and Ian Smith and talk about some of my favourite off-pitch memories from almost twenty years of watching the team.
Twenty years?! I won't compare it to a jail sentence, although there have been a couple of times I've wanted to 'escape' the stands before full-time. On the whole though it's been a great ride and I'm hoping for more great times to come.
Some events can't be discussed in detail because of the need to protect the guilty (Gloucester 2007), their sheer bizarreness (Hedgegate 2013) and hazy memories ("You lot under the clock!" 2008), but here are a few I've come up with overnight:
Twickenham 2004
Lets start with the last day the Falcons won a major trophy. Phil Dowson's winning try beat Sale and Hugh Vyvyan lifted the Powergen Cup, but one bus might not have made it following a service station stand-off in the morning. Apparently disturbed by the fact that all of the rubbish bags were filled with cans and bottles before 9am and concerned about police intervention, our coach driver from KP refused to drive any further until we stopped drinking, and the bus captain refused to tell people to stop drinking "so I don't think we're going anywhere"… eventually a compromise was reached whereby we would put the drink in the luggage hold before entering London.
The following day, flying back to Leipzig where I was living at the time, I had little voice from too much singing. Good times.
Saracens 2005
One I've bored more fans with more times than is good for any of us. Back in 2004/05, I was still at university in Manchester and the first Mrs L was working in Bridgwater, Somerset. The Falcons were away to Saracens on the last Friday night in January and I got the train over to Watford on the afternoon, knowing that I'd get back to Bristol about 1am and have to wait four hours for the next train to Bridgwater. I hoped I'd be able to sleep in Temple Meads. As it was, I ended up staying a bit too long in Watford and by the time I got back to London Paddington, the last train to Bristol had gone. Thus I was fortunately able to sleep on a seat in the station waiting area. It was very, very cold and I remember getting the first train to Reading just to be in the warmth! I finally made it back to Bridgwater about 9am on the Saturday morning; my hands were blue from the cold. Also good times.
Brive 2006
On the Friday night it seemed I was the only person staying at this youth hostel bar a group of schoolkids and their teacher, at breakfast they kindly offered me a cupcake. Lots of interesting events that weekend but the Sunday morning after the game stands out. I must have got pretty hammered on the Saturday night and got back to my room in a youth hostel well after midnight. Next thing I know, it's 5am and I'm being woken up by some guy hoying his guts out in the toilets opposite my room…I knew how he felt. My head was spinning but as I had to be up at 5.30am to get the train back to Paris and then the Eurostar, I got up anyway. Brive train station was deserted, and it was darker than I'd expected. The time on the clock looked wrong… it says 6am, not 7am?! In pigeon French, I worked out from a railway worker's explanation that the clocks had gone back. I could have had an extra hour of headachy sleep.
Leeds 2008
This game was on Good Friday so I got the train up to Newcastle from London in the morning, had lunch with the family and then hopped on a train to Leeds, Ruck n Roll joining me at Durham. We had a few cans, and a few more drinks at the game, before heading back to Leeds after the match. We scoured the area around Leeds station but could not find an open offy, and finally gave up. Our search nearly came at a price though – we just about made it back onto the last train to Newcastle as the doors closed.
Worcester 2008
Another one that many will have heard before. Myself and Tracywilko were doing the return train journey for the game on the Friday night and she stayed over at my place in London afterwards, and we didn't have a lot of time to get the bus back from Sixways to the station post-game. The game wasn't going too well, the Falcons were maybe eight points down in the second half, when suddenly the floodlights went off! I was a bit nervous, wondering what was going to happen transport-wise, so the sensible thing would have been to listen to the announcements…but no, myself and the 500 other Geordies in the ground sang the whole way through the blackout, including the erroneous "There's only one L in lightbulb!" Tracy diplomatically insisted that she didn't mind sleeping rough in Worcester and getting the first train back to London the following morning but once the game got back underway the Falcons were under the cosh so we left and got the train. In the taxi I got a text saying we'd lost by about fifteen points anyway.
Sale sevens 2011
As I said, I went to university in Manchester and I've still got some mates there so Sale away is always a good excuse to drop in on them. After the sevens at Edgeley Park in July 2011, I headed into Manchester to meet the lads for a few beers. There were loads out and for some reason we decided to go to a Chinese karaoke bar. Even just before midnight, there was nobody else in place the barman… and the woman, two-year-old baby and dog sat on the floor behind the bar! It got better – two rough-looking blokes come in and start talking to us before walking away, one into the men's toilets and one into the women's. Then two girls came in, sat on a sofa and drank cocktails…about two minutes after they'd left, the bouncers were searching under the cushions on this sofa. Weird place.
Jersey 2012
Very occasionally this one is still sung about by those who were there. Sunday night in the Lamplighter pub in St Helier there's me, Mrs L, Scottish Chris and the NFIT guys having a few beers, when two blokes walk in. One is maybe 35 and well-dressed, and starts talking to us. The other is about 55 and wearing an old Falcons away shirt – he sits down on a barstool beside us and promptly falls asleep! He slept there for a good hour before the pub closed, and we managed to get him outside and on his way back to his hotel (he refused to get into a taxi). This gentleman's identity was later confirmed but again, to protect the guilty, I'll say no more.
Cardiff 2013
Nobody knows how much Brown Ale I drank in Cross Keys in 2013, me least of all! That game was rearranged from a few weeks earlier, when snow had caused chaos across the south of Britain. Myself and Mrs L had a hotel room booked in Cardiff for the Saturday and Sunday nights so we went over anyway. On the Saturday night we're in a pub in the centre of Cardiff, me wearing a Falcons shirt. I become aware of a man at the bar keeping looking at me, and I say to Mrs L: "I think that's Colin Charvis." The guy-who-I-think-is-Charva is standing with another guy who looks like a rugby player. Conveniently, when he played for the Falcons, Charva got in my then-local the Jingling Gate, so I went to the bar and ordered another round of beers, and then asked this guy "Have you ever been in the Jingling Gate in Newcastle, mate?" He said no. Cool.
He and his mate left soon after. I'm pretty sure it was Charva.
Bedford 2013
On the second of our three visits to Goldington Road during the promotion season, a steward started talking to us just inside the ground, asking how our journey was etc. Suddenly Mrs L pipes up: "Uncle Keith?!" Yes, this steward happened to be her great uncle, who had moved to the Midlands many years earlier! He'd started talking to us because he thought he recognised Mrs L but wasn't sure, and if he didn't know her then no harm in being friendly. Random.
Bath sevens 2013
Possibly the second-biggest rugby hangover I've had after Cross Keys. The day started off badly when we got to the Rec at midday and found that the night was sold out, but managed to wangle some of the spare tickets that were being used to check the turnstiles for the first game of the season. Later, these tickets didn't work…nor did the replacements…the stewards called their supervisor who took us into the ground and said "Look, we've planned for 4,000 people and we've got 7,000…I'm being pulled all over, just go in!" Next thing, I've pulled my right knee on a space hopper doing the assault course on the pitch.
The night ended in a nightclub with Paul Varley, Duncan Edward, Craig Doyle and some Premiership Rugby directors… oh and Andy Higgins, who saw my Falcons shirt and shouted "Gannin' along the Scotswood Road!" I think we finally got back to the hotel about 3.30am, after rescuing a couple of girls who were being…not harassed by this bloke at a burger van as he wasn't being aggressive, but he was a bit boring.
We were roughly awoken at 8am when a hen party set off the hotel fire alarm. I got out of bed anyway and when my right foot hit the ground I got a sharp reminder that I'd injured my knee the previous night. Ouch.
If anyone else has any quirky Falcons memories to share, please do so below, I'd love to read them!
Sometimes watching the Falcons can leave you in ecstacy, sometimes it leaves you in despair. But it is never, ever dull.
See you for Gloucester!