Twelvetrees boot keeps Falcons on the ground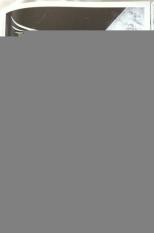 By Leipziger
October 17 2015
Before last night's game I tweeted a photo of my ticket with the hashtag #backformore. It turned out to be true – more of the same. It must be years since we've gone into a Premiership season so optimistic, but by half-time that balloon had been deflated.
3-27 down at home at half-time. What can you say about that? In the first half the Falcons just weren't in the game, we were second-best in almost all areas, Gloucester were winning penalties for fun and stattos were wondering whether we'd ever conceded fifty points at home in the professional era (I think Cardiff at home in 2010 is the only time).
There was a bit of a rally in after half-time and the final scoreline looked something-on-the-way-to-respectable: 27-39.
Not a lot went well last night. Mike Delany looked quite good on his Premiership debut, kicking well and looking good with the ball in hand but as I thought about the game this morning I wondered how much responsibility the half-backs have to take for our back five not getting a great deal of ball?
Sinoti Sinoti was very quiet. He didn't get the ball as often as we would have liked but even when he did Gloucester were right on top of him, and we've seen that when denied space the jinky Samoan can be far less effective. People say Chris Harris had a good game and I don't think he did anything wrong, but I don't think we were able to exploit his pace as often as necessary. He did score a very good try though, as did Simon Hammersley.
For the first hour at least, our forwards were totally outplayed by the Gloucester pack. I think it's difficult when you are being penalised at the breakdown so often, as happened in the first half, but that is when you need to adapt to the referee's interpretations and we didn't do that. People have said that we stood off rucks too much and we often didn't compete, but I think that may have worked to our advantage – we might have conceded fewer penalties, and having extra men in defence probably prevented Gloucester from scoring more tries.
The referee was inconsistent at times and whistle-happy at others, but you can't control the referee, you just have to adapt and play the game he is watching. If you don't, then no doubt you'll be in trouble and we were.
Speaking of which, what was Billy 'Twelveminutes' Twelvetrees thinking with his second half penalties?! If I were a Gloucester player, at half-time all I'd have been thinking was "Lets get a bonus point!" but it seems they were just wanting to rack up three-pointers. Maybe Twelvetrees has a bet on himself to win the golden boot this season.
Going back to the Falcons forwards, there was one scrum in particular that was just destroyed, fortunately it was on halfway. I noticed something else at one point – Todd Clever scrummed straight behind one of the second rows, rather than in between them, and we were penalised for wheeling on that same side. Maybe it had no influence, but Clever did the exact same thing at the next scrum. Bizarre and not playing what's in front of you.
One thing I haven't seen mentioned is Hammersley dropping the ball by the post when catching a missed penalty, thus giving Gloucester a five-metre scrum. That's good – that's a once in one thousand type of thing and it just happens sometimes. Given the circumstances, you just had to laugh (at the event, not the man).
What concerns me most perhaps is that although we were missing a few players last night, probably only JP Socino and Mark Wilson would be guaranteed starters. It's not like our starting lineup could have been massively better, and we shouldn't use that as an excuse.
Early season games can bring about strange results – Gloucester were beaten by 50-odd points by Northampton this time last year – so there's no reason to press the panic button yet.
At half-time last night I said: "If we play like this next week, God knows what Northampton will do to us!" The Saints' defeat at Worcester last night shows they are beatable, but we have to learn the lessons from Gloucester or it might not be pretty down in Milton Keynes.
Still, heads up, there's 21 games to go!
More Newcastle Falcons headlines
Newcastle Falcons Poll