Let there be light!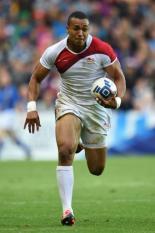 By Monkey1
November 23 2015
The 55-7 defeat of Russian visitors Enisei STM is hard to put in perspective. We don't really know how competitive a side they are, but they made Connacht work hard enough so can't be too bad. Add to that our team with an unusual mix of players and it is even harder to know if we should take too much from the result itself, but there were definitely signs of light at the end of the tunnel.
It was a day for the wingers, six tries tapped down between the excellent pairing of Zach Kibirige and Marcus Watson. Zach was awarded Man of the Match, but opinion in the South Stand was divided, many believing Watson had earned the accolade. I think a fair result would have been joint winners, it really was just a case of which one was delivered the ball to do things with.
We have been waiting for some time to see what Zach could do after his long absence through injury. He has certainly beefed up a lot, no stranger to the gym over the last 18 months, but thankfully that doesn't seem to have reduced his speed and agility. Still able to zip through gaps as small as something very small indeed, then turn up the gas in an instant. He is very much a classic winger with excellent awareness of the field of play around him and a pleasure to watch.
Marcus Watson started as more of an unknown quantity. Coming from sevens we haven't seen much of him in the fifteen man game and nobody really knew what to expect. We found out quite early on in the game, when his first try went down after an attack from almost the other end of the pitch. I can't remember who he had supporting him but what I do remember is Watson running superb lines at pace that we would see for the rest of the game. He can turn on a sixpence, dummy more convincingly than you could believe to create gaps out of nothing, and like Zach he has a very alert thinking head on his shoulders. If this is him just settling into our 15 man game, we could have very good things to come as the season progresses.
Possibly most important of all, the team had a zip about them that comes from feeling good about what they were doing. That has been missing so far this season, there seems to have been a lack of drive and leadership, a lethargy that doesn't go down well with the supporters. Maybe what we need is a few of these younger hands on the pitch, a bit of enthusiasm, and above all a whole lot of self-belief. It will be interesting to see if Dean Richards is able to take some of that into the Sale game on Saturday, because if he gets that right it could make all the difference.
It would be wrong to read too much into just one game, but it would be equally wrong to write it off. The ingredients that have been missing in the Premiership games so far this season were on display yesterday, we just have to put those ingredients in the right place.
View a Printer Friendly version of this Story.
Let there be light!
FalconsRugby.org.uk (IP Logged)
23/11/2015 20:09
What do you think? You can have your say by posting below.
If you do not already have an account
Click here to Register
.
Re: Let there be light!
25/11/2015 09:55
Well said, Monk. I have been proved wrong too often to get too excited. But, what the hell, I am! We saw in this game the ingredient which has been sadly missing; a desire to win and a belief that success is there to be taken. It is a matter now of Deano picking the right combination. To a degree, he is almost spoilt for choice.We can still fly.
Sorry, only registered users may post in this forum.
More Newcastle Falcons headlines
Newcastle Falcons Poll