To win or not to lose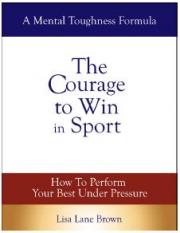 By Leipziger
April 14 2016
There is a theory that the human mind doesn't recognise the word 'no'. The logical consequence is that if you tell a child "Don't slam the door!", then you might want to plug your ears.
I was reminded of this when I saw someone write that they hoped the Falcons would aim to win against London Irish, rather than not lose.
The last time the Falcons had a game of the magnitude of this weekend's showdown with London Irish was against Worcester at Kingston Park, in March 2014. Having scored five tries away to Gloucester the previous week, our team inexplicably reverted to a negative, fearful, safety-first (which is of course never really that safe) approach and gifted the Warriors their first Premiership win for a year.
The Falcons' luck held out and we stayed up by virtue of being the second-worst team in the Premiership that season, and now we find ourselves in a similar situation this weekend with a gap of four points above Irish.
History cannot be allowed to repeat. The Falcons must go out this Sunday with an attitude of "We will win the game", with the courage to go and win the game. Irish will be taking that attitude, because nothing less than a win will do for them. If the Falcons are thinking "We dare not lose!" then guess what – they are thinking about losing and so it's more likely to happen. Fear creeps in. That breeds mistakes and missed chances.
The Falcons have always been at their best when employing an attacking gameplan. Think that brilliant run in 2009, the incredible win at Sale in April 2010, almost staying up under Gary Gold, last season's huge improvement, and the wins against Bath, Harlequins, Leicester and Northampton this season.
Of course, we might go out and attack Irish and still lose. That's fair enough, defeats happen. But lets not have any regrets. Lets go out with courage and give it a massive go. No fear. Leave everything on the field, with no 'what-ifs' afterwards, and certainly no anger in the stands as we had after the aforementioned Worcester debacle.
The result of this game, involving two sides with little between them, could come down to a single act of courage – which fly-half is brave enough to throw a floating pass to the wing? – or composure under pressure – who squeezes through a gap and breaks free rather than slowing and waiting for support?
The time has come to believe in ourselves and do the right thing, go out and give everything. If ever there was a game where the dominant attitude has to be "win", this is it.