Falcons win crucial relegation clash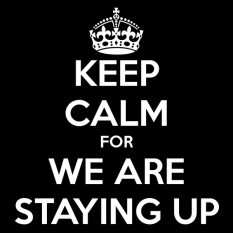 By Leipziger
April 18 2016
A 13-6 win over London Irish means the Falcons have all but secured a fourth successive season in the Premiership for 2016/17.
It was a tense game played in front of a roaring 7,700 fans at Kingston Park – including a vocal number of visitors – and after a long spell of dominance in the second half, Irish will be kicking themselves for not even being able to get a converted try and draw the game.
But the result was the only thing that mattered, and we came out on the right side of the scoreboard.
Although the game was tense, that's not to say it was short on entertainment. Both sides looked to play rugby, and Irish certainly could have scored had their backs play been a little quicker and not allowed the Falcons' cover to move across. There was attacking and when the home crowd was not chanting to push the team over the line, they were reinforcing the defensive wall that stood firm in the second forty.
The two sides' position in the table was hinted at by the number of errors made by the players, including knock-ons and incorrect passes. The defences were strong and in all this it's probably no surprise that the only try came from Marcus Watson intercepting an ambitious pass from Greig Tonks on halfway and outrunning the Irish defence.
On an individual level, the Falcons players all put in a massive shift to hold out Irish in the second half. George McGuigan was a livewire on one of his final Newcastle appearances, and the back row of Mark Wilson, Will Welch and Nili Latu were at their usual high standard in tackling, carrying and breakdown play. Gonzalo Tiesi, thrown into the biggest game of the season having not played for the first team for over a year, was a big presence in midfield and maybe contributed to a strong game by compatriot Juan Pablo Socino.
The relegation battle is not mathematically over (and will not even be over at the end of the Premiership season, due to the silly cartel criteria ruling some play-off entrants out of promotion) but it is unlikely that Irish will get eight more points from their last two games than we will from ours.
Irish host Harlequins before visiting Wasps, while the Falcons travel to Saracens before a final-day home meeting with Sale. Though obviously nobody should be thinking about the beach yet, and we should be aiming to win those last two matches, it's overwhelmingly likely that the Falcons will be a Premiership club again in September.
The aim then will be progressing and moving up the table, particularly as this has not happened in 2015/16.