The Last Two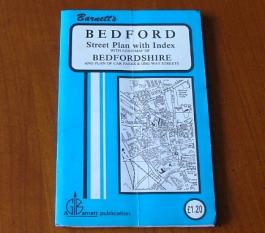 By Monkey1
April 25 2016
There has been a lot of discussion around the last two games of the season. We are still not mathematically safe, and what if London Irish do this, or Wasps do that! Harlequins could field a team of ground staff & juniors in some conspiracy against Newcastle Falcons. The reality is that our fate is in our own hands, and we shouldn't be concerned about what other teams get up to.
We have two games left during which to earn a little respect from the season. The first is against Sarries, and even the most drug fuelled optimist has to admit that it will be a miracle if we get anything from that game. Even if Sarries field their second string third choice B team, it will still be packed with more internationals than you can shake a stick at. Rumours about salary cap dodges and the total lack of honesty & transparency that goes with the whole sordid affair only add to the suspicions about how the former mediocre club from the frozen wastes of Vicarage Road can now top the Premiership with a quality of squad that only money can buy.
On the other hand, the Falcons do have a weird ability to pull a rabbit out of the hat against top teams then be absolutely awful against a dire team. The chances of it happening are remote to say the least, but if we do gain safety by taking points against Sarries I will probably get very, very drunk on champagne, even though I don't particularly like the stuff.
Our salvation surely lies in the last game of the season, and it is at Kingston Park against our nearest Premiership neighbours Sale. Games against Sale Sharks at Kingston Park have a habit of being particularly enjoyable even when we lose, as there is usually some good rugby played. Sale have a solid record at home this season, unbeaten & only two teams have managed a draw, one of those being the mighty Saracens, and the other of course was our beloved Newcastle Falcons. Their away form however has been not so good, only beating Tiggers during their 6N sulk, and London Irish.
There really is no excuse for allowing Sale to beat us at Kingston Park. We have shown that on a good day we can mix it with the top teams, we have home advantage, and the support from the increasingly vocal home crowd has been getting better week by week. That combination against Sale who have proved to be fragile away from home this season must surely be enough to put the win in the bag, and nail Premiership rugby properly for next season.
As for London Irish, I think we should genuinely wish them the best of luck in their remaining games. Like us they have had a torrid season through injuries, and like us they are what I consider to be an honest & genuine club, playing by the rules, and not benefitting from some credit card spending binge, seeking pleasure for today without a care for tomorrow. I think the Premiership needs clubs like ours & London Irish. It will be a shame if the top flight loses such a club to be replaced by yet another with more money than sense guiding its fortunes.
So my ideal end to the season will be two wins each for ourselves & our friends down in Reading, and both of us to meet again in the Premiership next season. I certainly don't want us to earn our safety by wishing ill-will on London Irish. So please raise your glasses folks & join with me in the chant.
Come on Falcons.
Come on Irish.
Come on Bedford.
More Newcastle Falcons headlines
Newcastle Falcons Poll