Tweet of the Devil?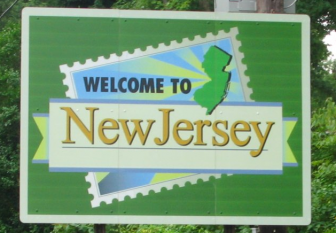 By Monkey1
September 16 2016
Neil Fissler tweeted a comment the other day that got quite a few feathers ruffled amongst the Kingston Park faithful, and rightly so. Couched in the usual journalistic Twitter style it inferred that a Newcastle Falcons game v Saracens would be played over the pond in New York. Is this good news. Bad news, or possibly no news?
Predictably it did not go down well, and very soon the supporters, including myself, were getting worked up about the ramifications of this uncovered secret. A little investigation however suggests that the facts are less dramatic. It is indeed possible that Newcastle Falcons will play Saracens in the land of Micky Mouse & unhealthy food portions, but it is also possible that Exeter will play Gloucester, Wasps will play Sale, or nobody will play at all. Discussions are under way to arrange a Premiership game somewhere in the US of A this season, but to date there isn't much more to say than that.
So why did Neil Fissler tweet what he did? Well because that is his job. It would be a boring world if he only tweeted definite news, and if it were something definite he wouldn't tweet it, he would get it written up pronto as an article for The Rugby Paper. Should he tweet this sort of thing? Certainly he should. If he has heard mutterings that may or may not be concrete, but nothing good enough to write up as news, then there is nothing wrong with chucking a comment out into the Twittersphere to see what happens.
What happened was that people started airing their views on what they thought about the idea. As is the way of the internet, and message boards in particular, opinions soon got inflated & the story grew some legs, and this isn't actually a bad thing. We know that people from the club read the message boards, well now they have more of an idea of what the supporters will make of such a situation. It appears that the Saracens supporters are more open to the idea than Falcons supporters, possibly because they are a bit more nomadic playing games at Twickenham, Wembley & Allianz Park. Falcons supporters however not only stay at Kingston Park, but we even have our own bits of Kingston Park that we call our own. The very idea of playing a home game 2 miles down the road at St James Park would divide opinions amongst Falcons supporters, never mind in another country.
So the upshot appears to be that somebody somewhere has muttered something. Neil Fissler is a decent enough journalist, he doesn't just make stuff up while lazing away a long lunch in the pub, but he won't write an article based on something unsubstantiated either. Tweeting something unsubstantiated is a different matter, and it is u to us not to read too much into it.
More Newcastle Falcons headlines
Newcastle Falcons Poll