Bristol prospects?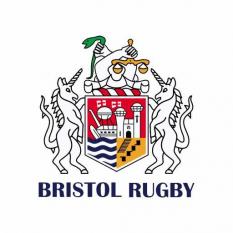 By Monkey1
October 5 2016
This isn't really anything to do with our next home game, although that obviously got me thinking about our newly promoted friends from the South West. For bizarre reasons that remain unknown to most if not all of us, it has taken them a long time to get back into the Premiership since their exit in 2009. So what are their chances of staying?
Promotion from the Championship to the Premiership seems to become more of a step up each year, but it is a long time since anybody looked as well prepared as Bristol to make a good fist of it. They have planned well for it each year for a while, so have good business & playing plans worked out. Not surprisingly however they are finding it an uphill challenge. That isn't because their squad isn't good enough, although obviously some players may not adapt as well as others to the changes that they are having to make, and there is no reason to doubt the competence of the management.
Rugby is very much a team sport. You can stick a brilliant individual into an ordinary team and fail spectacularly. The most obvious example is that the star player makes a break, whizzes ahead with the ball, the rest of the team can't keep up so he gets turned over. In many ways the team would have worked better without him. That in a nut shell illustrates why Bristol would not benefit much by getting the cheque book flying to add new players, and the disruptive effect would be huge too. The squad as a whole needs to be brought up to speed gradually and in harmony, and that takes time. If Andy Robinson is a cool & wise man, I would expect a few key signings as the season goes on, but a focus remaining on stability.
It probably sounds easy, but it isn't. Somebody once described the challenges of improving a Premiership team in a way that I liked a lot. Imagine that the top teams are playing their rugby at 100% of their potential, well the bottom Premiership teams are playing at 98% and the best Championship teams at 96%. The margins between top and bottom are very small, but the difference in outcomes is enormous. Making those small improvements is exceptionally hard work.
Premiership rugby is a bit faster than Championship rugby for a start, the speed at which almost everything happens is that little bit faster. What that means for the promoted team is that they have to increase their pace if they want to compete. Sounds easy, until you start thinking that if everyone suddenly runs a bit faster, logic suggests that they will get out of position, the entire dynamics of the game that they are used to will change slightly, and players will start passing to players who are not there, creating gaps in defensive lines, generally it will all go pear shaped. You therefore have to increase the intensity gradually on the training pitch week after week, then hope that the players can stick to the script on the day. The reality of course is that in competitive games it all tends to go horribly wrong as some players try too hard, others don't keep up, because it generally isn't a well-oiled machine yet.
That is the sort of change that the Bristol squad are having to work on as the season progresses, and it applies to pretty much every discipline of the game. They will be up against more skilled opposition in line outs, slightly stronger & more technically capable scrums, and will have to play at a higher intensity than they are used to for 80 minutes. All of them just little changes, but altogether a game that is unfamiliar, that they are not quite comfortable with. Trying to play at 98% when you have been used to being tested at 96% is actually a massive change.
Because it takes time to bring the squad up to speed, the promoted team enters the season with a huge disadvantage. They don't stand a hope in hell of being competitive until well into the season, by which time they could have been left too far behind to ever catch up. It therefore comes in handy if some other teams can help them out by being awful. If Bristol could have managed promotion into last season, they would have had us, Worcester & London Irish for company, all seemingly trying their best to be relegated. They would have stood a pretty good chance of staying up. It is still too early to tell how this season will pan out, but my impression so far is that it will be much tougher than last. Nobody looks particularly awful this season, well apart from us & Worcester when we play each other, but that has become an annual tradition.
Thinking about all of the above, it really does look like something needs to change if we are to preserve promotion & relegation. In the long term, if the game as a whole continues to grow, I think the custodians of the game, our beloved RFU in this country, need to address the growing gulf between Premiership & Championship rugby. For the good of the game as a whole it would be better to have meaningful promotion & relegation between the two leagues, and in a manner that is beneficial to both. That is going to mean more funding for the Championship, but the Premiership teams will not be happy about that. With the fragmented way in which the game is financed and administered at present it is difficult to see how there will ever be a will to make that happen. In the short term perhaps we need to protect a promoted team from relegation in their first year. Something needs to change or eventually the argument will be won for ring fencing, and personally I see that as a backward step. The game as a whole would become weaker.
I certainly do feel for the Bristol supporters. It is a great club with fantastic support, of a level that we can only dream about. I have spent quite a bit of time in Bristol, and you notice rugby there in the same way that you notice football in the North East. It is very much a rugby city. It will be very hard for them to take at the moment, seeing their team struggle after being top dog for a long time. If the outcome of this season didn't matter they could just sit back & hopefully enjoy the ride, watching their team get a bit better week after week, preparing for a proper go next season. With the clock already ticking down to the end of this season it will be harder to just enjoy the experience, but I hope those who make it up here this weekend will enjoy the hospitality at Kingston Park, even if the result doesn't go the way they would prefer.
More Newcastle Falcons headlines
Newcastle Falcons Poll