Big Night Kicked Oot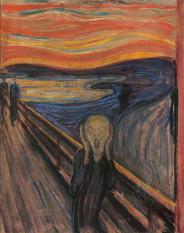 By Monkey1
November 19 2016
The marketing efforts by Newcastle Falcons to put on a big show were well rewarded, Kingston Park looking busy on a Friday night with a big crowd (by our standards) ready to be entertained. The supporters, particularly the "Loud & Proud" South Standers were in fine voice, the 16th man to back the team up when needed. What a waste of an opportunity.
The tone was set with the very first act, Delaney kicking the ball straight out. At that point I looked down at my shoes, stated that it was going to be one of those games & may as well go home now. The team must have felt the same too. What an utterly demoralising start. As a way to rip the heart out of the team before anyone else had even touched the ball it worked a treat.
Within two minutes it got worse. A simple interception as Micky Young tried to get some zip back into the Falcons was taken half way down the pitch, none of our players able to prevent the easy dotting down of a simple try for Exeter, so that the game was an uphill struggle right from the very start.
You can analyse the rest of the game all you like, scrutinise individual performances, and pontificate on how adding this player or that would make a difference, but to be honest you will be wasting your time. The team was gutted from the start, that vital self-belief that drives teams to win even the most closely matched games was snuffed out. If you start games with that sort of mental defeat from the very first kick, you are never going to rise to your best.
We can be thankful for a decent enough start to the season, and with two thirds of the games left to play we still have the chance to finish the season in a style that the supporters deserve. That is only going to happen if the team has confidence, self-belief, and a winning mentality. As has already been mentioned elsewhere, that is never going to happen if the most pivotal player on the pitch doesn't even seem to have confidence in himself, never mind the team around him.
I am always very reluctant to criticise individual players in what is very much a team game, but it is now obvious that Delaney has lost the confidence of the supporters and of the other fourteen men on the pitch who depend on him to steer the ship. For his own sake, and for the sake of the team around him, he needs to be given some time off.