At sixes and sevens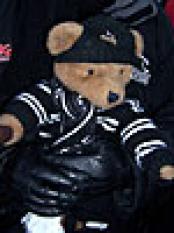 By Monkey1
February 27 2017
We are three quarters of the way through the season, the best season that we have had for a very long time, and we can actually dream about finishing in the top half of the table. We really should expect to harvest points from three of our six remaining games, possibly more, so can we really look forward to Heineken Cup, sorry that should be Champions Cup rugby?
As things stand we are just 12 points away from a top four finish. That is pretty meaningless of course but we are only 3 points away from top six. Champions Cup rugby would of course be a fantastic achievement, but would it actually be good for our club? Are we ready for it? A lot of what happens during the last quarter of the season does of course depend on the performance of the teams above us in the table, but with the games that we have left it is quite realistic that we could finish in the top six, or would we be better off finishing seventh, almost as good but without the prize of Champions Cup rugby?
At sixes and sevens (phrase).
In a state of total confusion or disarray.
"everything is at sixes and sevens here"
Synonyms: Chaotic, disorganized, disordered, untidy, messy, jumbled, muddled, confused, unsystematic, irregular, cluttered, littered;
I don't think any of us would want to see us getting thumped in the Champions Cup next season. To be in a league in which you are not strong enough to compete is a depressing experience. It also impacts upon the Premiership, because if we have the extra strain upon our first team players, something has to give. Just adding players to our squad is not the answer. It takes time, a lot of time, to build a team that works, with a bench that adds impact, and players of equal quality to cover the injury season. That pretty much describes the state that we are in now, and it has been a hard old slog to get this far. The result is that we now enjoy mid-table status. You cannot seriously expect to add six highly competitive games against the best teams in Europe to our season without the wheels coming off in one way or another.
On the other hand of course, Champions Cup rugby is a major factor in attracting quality players to the club. We would get some top quality cup games at Kingston Park, and superb European adventures for the travelling supporters. Considering how much you have to spend to compete in the Cup, the finances are disappointing to say the least. I am sure there used to be a generous financial reward just for competing in the old Heineken Cup. That is certainly not so for its replacement, with only increased gate income, and possibly some extra revenue from increased exposure for advertisers and sponsors to help pay towards the costs of bolstering the squad. Winning the blessed thing brings a hefty reward, but just taking part can be a financial burden. If we can raise the necessary dosh however and actually compete reasonably well there will be other rewards, the increased exposure and awareness of Newcastle Falcons will give the marketing team some excellent ammunition. We also have to bear in mind that if we want to progress as a club then we will have to face this jump at some point, so it may as well be now.
I have no idea, I really am at sixes and sevens about whether it would be better to finish sixth or seventh, but after so many years of finishing tenth, eleventh or worse, I am very pleased to have this dilemma to think about.
More Newcastle Falcons headlines
Newcastle Falcons Poll