I am Sale-ing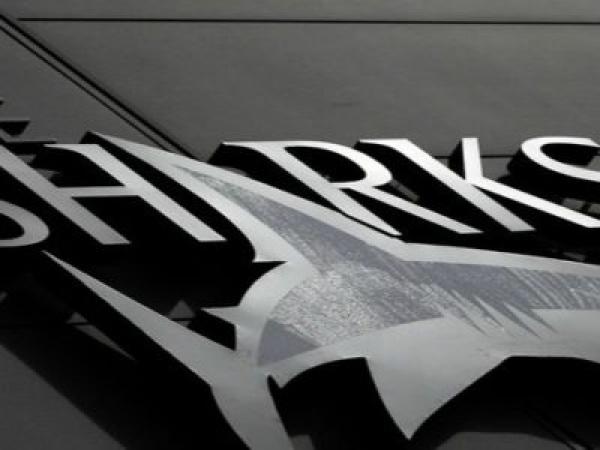 By Falconsfan07
September 5 2017
Going into Round 2 of the Aviva Premiership season, Newcastle will travel to the AJ Bell stadium to face-off with Northern rivals, the Sale Sharks. Sale, who lost in their opening game sit in 10th place after they lost to Wasps in Coventry 50-35 but will be looking to rectify that this Friday with a strong performance in front of their faithful supporters.
I love this game, there is a rivalry derby feeling about it, even though Sale are 150 miles away they are still our closest rivals, and besides my Falcons, Sale are my 2nd-3rd favourite team in the league. They are a dogged scrappy unit that fight for everything, and will be a tough unit to beat at home. I cannot wait to travel up this Friday. It really should be a cracking game. We always get a good travelling band for this game, so I look forward to hopefully seeing lots of you down there on Friday night.

The lowdown on Sale



Diamond geezer

The scariest director of rugby in the Aviva Premiership? Aye, definitely up there, loves abusing officials too.
But seriously, Diamond has done a fantastic job over the years at Sale on a shoestring budget. In a mainly football/rugby league dominated land, Diamond has guided Sale to numerous mid table finishes in recent seasons while managing to break even. They do all this with a tiny squad on average of about 35 players and crowds on average of 4,000-,6,500.

However, when Sale broke into the Champions cup last season, their lack of depth around the squad, was exposed as they struggled to compete in both leagues and stumbled to a low league finish of 10th, while the season before they finished 6th.

However, Diamond, who clearly stated that the Premiership is his main focus and bread and butter, has added some stardust signings to the workman-like Sale outfit, many of the new faces featured last weekend in their defeat to Wasps.

Players like Faf De Klerk, Josh Strauss and Jono Ross could be a right handful on Friday night, Newcastle will have to be wary of the destructive carrying capabilities of Ross & Strauss and be wary of Klerk around the fringes.
The mighty Josh Strauss


Sale's last game against Wasps was just about hanging in there and picking something up once the whistle went. It only took 2 minutes before Wade capitalized on space out wide and put Dan Robson in for his first try of 4. At times Wasps cut Sale to pieces, holes where opening up everywhere, but dogged Sale managed to get themselves a LBP and claw themselves back into the game through scrappy scores like Ben Curry charging down a kick to go over, Strauss going over from a maul, or Denny Solomona creeping in the corner. Klerk also went over on his debut. The Manchester outfit will have to tighten up in defense this weekend as a back line that could feature Sinoti, Goneva, Radwan and Flood could all be out on the paddock this Friday. Sale will have to be on their toes.

However, the back line is only effective if the quality of ball is provided, and that starts up front. Guys like Ben Curry, Cam Neild Jono Ross and Josh Strauss will be absolute pests at the breakdown should they be given a chance, so Mark Wilson and Will Welch along with the rest of the pack will have a lot of work to do this Friday night.

Newcastle will find out where they really are this Friday. Worcester were poor and Sale at home will be a whole new challenge, but I have no doubt in my mind that this squad can do a job down there. It will have to be be a workman like effort, nothing comes easy, but if the boys work hard and show accuracy, they should/could get a win. Let Sale dominate the set piece and cough up ball and it could be a long old Friday night.

My side to face Sale-
1. Rob Vickers
2. Kyle Cooper
3. Jon Welsh
4. Calum Green
5. Will Witty
6. Mark Wilson
7. Will Welch
8. Nili Latu-an older head for a tough away game? really liked his performance against warriors

9. Sonetane Takulua
10. Toby Flood
11. Sinoti Sinoti if fit or Goneva
12. Juan Pablo Socino
13. Chris Harris or Matevasi
14. Alex Tait
15. Simon Hammersly

16. Scotty Lawson
17. Sami Mavinga
18. Jake Illnicki
19. Tevita Cavubati
20. Callum Chick
21. Sam Stuart
22. Joel Hodgson
23. Adam Radwan/DTH/AGULLA
View a Printer Friendly version of this Story.
I am Sale-ing
Discussion started by FalconsRugby.org.uk , 05/09/2017 19:34
FalconsRugby.org.uk
05/09/2017 19:34
What do you think? You can have your say by posting below.
If you do not already have an account
Click here to Register
.
I can only agree with the comments about Steve Diamond, and I am sure the rest of the management team contribute just as much. As a club they punch well above their weight, and really are a model of how a club can be run well and achieve some good results without having money to burn.

It is timely to compare that with Worcester, our latest opposition, who are quite the opposite. They have had a larger budget and the biggest squad in the Premiership, at 70 players it is twice the size of the Sale squad, yet they have achieved nothing. If Worcester do court a new backer, it should ideally be somebody able to bring the Sale style of management to their club rather than somebody with big bags of cash. It could do wonders for them.

Friday night will be my first away game for what seems like years, even though it was actually at the end of last season, and I can't wait.

Bring it on.
Yet another good assessment

I'd like to think that we would be going into this game thinking of what we will do to them rather than what they can do to us.

Josh Strauss will be looking at Wilson and Welsh and reminding himself that getting isolated = lost ball
lizard118
05/09/2017 22:48
Good preview Ff07. Diamond geezer? What irony! And yes most likely the scariest DoR in the AP. I'd hate to have been Tom Arscott explaining himself to the Diamond Geezer.
On a serious note though, I think we just need to stick to the good things we did against Worcester and remain patient. We have the personel to win.
We should've won last seasona and We need to do a job on them and make it 2 from 2 before we meet Sarries, as I'm not very hopeful of getting something there.
Falcons_Thunder
06/09/2017 09:27
Great preview FF and can't argue with the team selection.
falconsfan07
06/09/2017 10:53
Thanks for the kind words guys. Hoping for a win. Going to be a right tough encounter though, although Sale where well beaten, they played some really good rugby through Addison, Haley and Klerk, their a fit side and will be difficult to defend.

It may be lashing down as well, will that favour a bigger sale pack and give them the advantage there?
Quote:

falconsfan07

It may be lashing down as well.....
It's near Manchester, it will be raining.
My family originated from Bolton, that's why we all have webbed feet.
I wiull be driving down to Knutsford on Fri evening and passing the AJ Bell.

Unfortunately we hope to be doing about 70 - 80mph and thus won't be getting out to watch the match.

boo bloody hoo

last season i was across the M60 at Chill Factor when the game was being played.

Someone is taking the @#$%&
Bedlington Lad
06/09/2017 16:52
Cracking write up - had a look on the Sale board and apart from Mrs. Trellis who is ignorant and ill-informed about our style of play they are very impressed as well
Tenorshark
06/09/2017 18:30
Sale fan here - Ignore him on our board, don't think he's watched you recently as I would suggest we're more route one atm than yourselves! looking forward to what should be a decent game with both sides giving it a go in attack, weather isn't looking good down here so who knows how it will be played. safe travels and bear in mind the main road outside of our ground has some pretty dreadful roadworks atm (we're finally getting a new bridge over the shop canal) so factor the extra traffic when getting in.
Cheers - maybe see a few of you in the south stand
Chris1850
07/09/2017 12:09
Hi. For any of you guys planning to drive down to the game, suggest you have a look at this
[
www.salesharks.com
]
For those not familiar with the ground, if driving, you basically have to use the A57 to get to the ground. There is plenty of paid parking at the ground itself but to access it you can only use the A57 westbound from J11 of the M60. This is likely to be absolute carnage at 7.00 on a Friday night. Not particularly because of the game but due to traffic generally at this time, coupled with the roadworks. Best advice for you travelling from the NE is to come down the M6 and take the A57 East. Parking is then a 5 min walk away at Barton Aerodrome on the left as you approach the ground. You will also get away quicker at the end as the car park at the ground is held for 20minutes or more to allow pedestrians to disperse. When leaving the aerodrome, you should be fine to exit left and take the A57 west past the ground to the aforementioned J11 as traffic will be pretty light by then.
Hope you enjoy your visit, though not the final score!!
thanks Chris

very helpful

hopefully its an away win but if not then we will take a draw
Sorry, only registered users may post in this forum.