Falcons v Irish Preview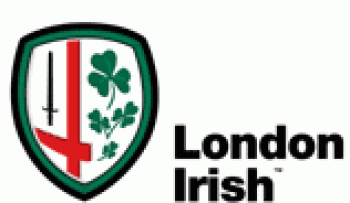 By Falconsfan07
September 26 2017
Here it is, my last Newcastle Falcons game for three months. I've picked a good time to go away haven't I! I'm absolutely blessed to be going away next week, but a part of me is gutted inside that I won't be there to continue to back the boys on the fantastic start to the season they have given us. Let's give them a fantastic backing on Friday, and show how much they mean to us, and how proud they are doing the regions of the North East.
Newcastle Falcons go into Round 5 of the Premiership in joint 4th place, having only lost once. The competitiveness of the league continues to grow as it is the first time in Premiership Rugby history that no teams had won all their games after three rounds. The competition from top to bottom is what makes it the best league competition in the world in my humble opinion, anyone can win on their day, and if you aren't at the races mentally, teams will be sure to rack up a lot of points against you.

Newcastle will have to be on their toes this Friday when London Irish come to town, although Irish sit 11th in the premiership with just 1 win and 5 points to their name, they have had a habit of causing teams problems in the later stages of games, and have always seemed to finish strong.

The lowdown on London Irish

A lot has changed at London Irish since they reached the Premiership final where they came runners up. From there on it just seemed to go on a downward curve for the club, finishing, 6th in the next season, then 7th the season after then 9th and so on leading them into the doldrums of the table with clubs like ours, Worcester and Gloucester and eventually and inevitably 2 seasons ago, to relegation.

I hated seeing Irish go down, just because of how much passion their fans bring to this league. They are a joyful and brilliant bunch to watch a rugby game with, and always back their team really well away from home.

Back to the club, which is now run by the youngest Director of rugby in the Premiership; Nick Kennedy, only 35. Kennedy started out at Irish in 2001 and spent 11 years playing for the club before moving to Toulon and then Harlequins, then retiring in 2014. Kennedy returned to the club in the summer of 2014 taking up a role as academy coach, but was appointed Director of Rugby in 2016 after Tom Coventry's departure and the club's relegation.

Now at the helm, Kennedy who is trying to instil a culture at Irish that reflected himself as a person, hard-working, relentless, and a solid team culture where guys are willing to fight for each other, and are willing to push themselves to the physical limits for the cause of premiership survival. And from my view, I can already see things falling into place. They had a storming season in the Championship, losing only one league game away to Jersey, and looked like a strong robust unit defensively against Harlequins in Round 1. While taking some batterings since then at Sale & Exeter, they struggled to compete with Saints on Sunday, but finished strongly picking up a try bonus point.

Irish's last game and how Newcastle can look to exploit Irish.

Saints opened the scoring last game through Nic Groom, after Irish struggled to contain Tuala and North who cut them to pieces on the outside down the right and side, before Burrell put Groom over the try line.

Things didn't get much better for Irish. From a line-out, Australian centre Rob Horne hit a hard line off Groom, catching out Mckibbin and Blair Cowan to score under the posts. If Irish do not sort out their first phase defence, Juan Pablo Socino could exploit the 10-12 channel and make a lot of meters through there. We could really get on the front foot, as they struggled to contain Saints players at times.

Now 14-0 up, Saints worked into the Irish 22 again, and again Rob Horne after receiving a wide flat ball from Mallinder beat 3 defenders to score his second try down the left hand side. If we can stretch the Irish defence and keep the ball alive from the contact area with our offloading game and keep Blair Cowan away from the ball, we could cause a lot of damage. 24-3 at half time.

Irish responded beautifully in the second half with a great solo effort from winger Alex Lewington to score in the left hand corner. We need to be wary of him, and not give him space to move on the outside. Chris Harris at 13 will have another busy days work.

Irish finished strongly, scoring two more tires through Bell and Mcnally, but failed to pick any points at the Madjeski. Final score 25-40 to Northampton. After last weeks game against Exeter where they conceded 40- points, defence is a big weakness for them so hopefully our boys can exploit that, they did look strong against Harlequins in round 1 and can cause damage if their strike runners get clean ball and space to run in.

My side to Face Irish.

No changes from last week. I think Takulua may be injured but Stuart has looked fantastic so far, causing opposition all sorts of problems. Juan Pablo Socino should retain the 12 shirt, looking the more impressive centre than Matavesi in my opinion, offers more go forward in the contact area, and pulled off some sublime offloads on Saturday. Looked really explosive.

1. Rob Vickers
2. Santi Chopper Socino
3. Jon Welsh
4. Calum Green
5. Will Witty
6. Mark Wilson
7. Will Welch
8. Nili Latu
9. Sam Stuart, assuming Takulua not fit
10. Craig Willis
11. DTH Van Der Mwerve
12. JPS
13. Chris Harris
14. Niki Goneva
15. Simon Hammersly

16. Scotty Lawson
17. Sami Mavinga
18. Trevor Davidson
19. Sean Robinson
20. Ally Hogg
21. Rudriah Dawson
22. Joel Hodgson
23. Josh Matevasi

Lets make the south stand rock! Safe travels up to any Irish fans.

COYF!