This site is awaiting update…..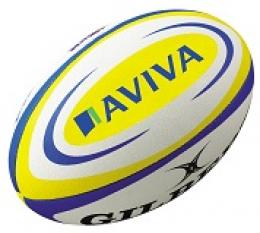 By Monkey1
November 6 2017
Once again the hamster in the wheel that keeps this site alive has been told to stop running. This happens a few times every year, and when it does, I am asked "What's happened to the message board?" It really is remarkably simple, so if you are all sitting comfortably, we will begin.
The Sportnetwork sites, covering all sorts from rugby to cricket, football to motor-racing, all depend on advertising to exist. Without advertising, there is no money to pay for the servers, the software, the photographs that we have access to, and the occasional fines for breach of copyright when people post up photographs that they are not entitled to use. It is a simple fact of life, that without money, the sites would disappear, and unless some benefactor is around to foot the bills, that means advertising.
To prove to prospective advertisers that their promotions will get seen by real people, Sportnetwork have a policy that every site must have a story, that is a proper story like this one, posted up on the site itself rather than on the message board, or after a period of about two weeks, the lights go out. It doesn't matter how busy the message board might be, if there is no story published then off it goes. It is evidence from Sportnetwork to the advertisers that somebody is willing to put in some effort to keep the site active.
For some of the bigger clubs this is not a problem, in fact some of them go to great lengths to make sure that their site never suffers the indignity of needing updating. If you ever saw a dreadful programme about a decade ago called Lost, you will know how this works. If nobody pressed the button every 108 minutes they knew something dreadful would happen, and nobody wanted to find out how dreadful that thing was. That is fine if you have about twenty retired people with nothing better to do than monitor the clock and make sure a story gets posted up.
We don't have that army of people with too much time to spare, we have two very busy people who have things to do, and Leipy with a new baby in his life which means he probably doesn't know what day of the week it is. We mustn't forget Falconsfan07 who spoilt us with his match previews, but he is off doing good deeds in a part of the world that really does need brave people like him to do good deeds, so for the moment he is excused duty. Our attitude is therefore a bit more laid back, we wait for the hamster to stop, then bung up a story to get it back in the wheel.
So that is what it is all about. It isn't the end of the world when it goes off, nobody dies, and it is always put back on again within a few hours. At this point it is traditional to ask people to contribute stories, but if you think about it, anybody with the time, ability and desire to offer up stories for the rest of us to enjoy is probably already a volunteer. It isn't everyone's cup of tea, but if anybody fancies a go at anything from a match report to humour, or even the downright daft, feel free to make yourselves known. Meanwhile, this story will keep the site happy for just over two weeks, so off we go again.