How Wycombe Wanderers Constitution Affects any new Stadium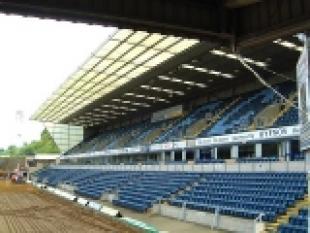 CAN'T STAND THE WAIT?
By Speedy
May 19 2009
As many of you are aware as well as a supporter (& season ticket holder) of Wasps I'm also a supporter, season ticket holder and founder shareholder of Wycombe Wanderers. The subject of founder shareholders has previously been brought up in various threads on the message board mainly in those relating to a new stadium.
The subject of founder shareholders has previously been brought up in various threads on the message board mainly in those relating to a new stadium.

Just to explain what a founder shareholder is: we are group that were either members of the football club before its conversion into a PLC or people that have since joined the Founder Shareholder's Trust.

To be in either group you had to have a season ticket for at least 3 consecutive seasons. Failure to renew your season ticket will mean either giving up your personal Founder share (in which case it goes into the pot owned by the Founders Trust) or you will no longer be a member of the Founders Trust (until you have had a season ticket for the 3 seasons again).

There are a total of 500 Founder Shares. To the best of my knowledge around half (250) are held by the trust and the rest by individuals.

Founder Shareholders have the final say in a number of 'Enshrined Articles' within the Articles of Association.

These 'Enshrined Articles' are important safeguards that should hopefully protect the long term future of the football club.

To pass any changes to these enshrined articles a vote amongst the founder shareholders has to be held and a simple 51% majority have to vote in favour.

So how do these affect any new joint stadium with Wasps?

Well, a number of these safeguards are there to protect the ownership and location of the stadium for the football club.

The items that (I believe) affect a new stadium are as follows:-


Proposing any resolution proposed by the PLC to dispose of its interests in the football ground at Adams Park, including any proposal involving a sale or leaseback
Taking any action to sell, assign or dispose of a substantial part of the PLC's business, property or assets
Taking any steps to relocate the business and playing activities of the football club outside of a 5 mile radius of the Adams Park

The third safeguard makes it quite obvious as to where the new stadium could be situated. Simply put, if any new stadium is built within a 5 mile radius of AP then we, as founder shareholders, will have no final say.
However, I believe the first two safeguards will mean that any new stadium WILL have to be agreed by the holders of Founder shares.
As you can see, as well as sorting out a location and funding for a new stadium, we, the Founder Shareholders of Wycombe Wanderers, have to believe it's in the best interests of the football club.
This I suspect may become one of the trickiest parts of any new stadium. Many fans believe (rightly or wrongly) that a stadium any larger than our current one will become a millstone round our necks. Personally I don't believe anyone can make this judgement until we know a lot more regarding the details of a new stadium. The items I want to know before passing judgement on the whole scheme are: location, accessibility, and non match day income.
The final item may be the most important as any new stadium would of course be jointly owned by both Wycombe Wanderers and Wasps (I also suspect WDC and Steve Hayes as an individual will be part of a new stadium company), this joint ownership will of course leave a major hole in WWFC's income in future years and this will need filling by our share of any non match day income.
Hopefully this article explains some of the issues I've brought up in the past on threads regarding a new stadium.
Speedy