MATCH PREVIEW: WASPS v SALE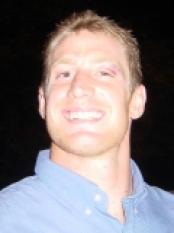 By Dobbin
September 15 2011
If the rugby last weekend wasn't quite a case of 'out with the old' – England's laboured win over Argentina saw to that – then elsewhere in the Union firmament it was certainly a case of 'in with the new', and nowhere more so than at Adams Park.
Christian Wade's three tries, one of them surely already earmarked for the end of season highlights package, George Ford's impressive turn at ten for the visitors, Joe Launchbury's continued rise towards indispensible status, along with a kicking and try-scoring performance by the slightly older but still considerably younger than most Billy Twelvetrees, made it a weekend when the newest of the season's new faces stamped their imprint firmly on the game.
There were new experiences for the Wasps fan as well: a line-out performance that made it clear the Saracens game hadn't been a fluke; penalties and momentum in the scrum against, of all sides, Leicester; scoreboards displaying the correct score, without the need to rely on a bloke hastily swapping round bits of pre-printed A4 paper. For the few who witnessed it, it was almost revolutionary.
Beyond the game itself, the technology kept on giving. The excellent Premiership Rugby TV (for those of us who've got it working), gave an opportunity to relive the match, and keep a sharp eye on the opposition as well. Sarries squeezed past Bath courtesy of a last minute penalty and two uprights. Harlequins and Exeter eased to comfortable wins over Saints and Newcastle respectively. At Kingsholm, the mascot didn't seem to want to leave the pitch, and then turned out to be the referee. One more new face to add to the Premiership identity parade, he calmly oversaw a twenty-one point win for the home team. And at Edgeley Park, in a match that was equal parts messy and enthralling, Sale notched up their first win of the season over the luckless Irish, who continue to discharge buckshot into their feet even when the game seems at their mercy.
In with the new, but also, this weekend, back with the old. Two familiar faces will be returning to Adams Park this coming Saturday, albeit in the unfamiliar colours of the Sharks. Head coach Tony Hanks and hooker Joe Ward need no introduction, both of them key elements of trophy-winning Wasps sides of the recent past. They'll be making the journey south, back to their old stamping ground, with the firm intention of giving the new look Wasps a bloody nose if they possibly can. You wouldn't expect anything less, but while we wish them luck for the rest of the season, the sentiment obviously doesn't extend to meetings with their erstwhile employers. (Another ex-Wasp in the Sale squad, Andy Powell, is obviously otherwise disposed at the moment, but is worth mentioning because he has, on the Sale website, what must be the shiftiest looking profile photo ever displayed!).
Watching Sale play Irish last weekend, it was obvious that they have gone through just as radical a change as Wasps over the summer. The most glaring omission, of course, is Charlie Hodgson. Part of the furniture at both Heywood Road and Edgeley Park for years, the lure of sunshine, Watford, foreign money or possibly something altogether more ephemeral (but no less special) has finally prised one of the most loyal clubmen in the game away from his rugby home. Stepping into the breach (as, admittedly, he frequently had to even while Hodgson was still at the club) comes Nick Macleod, forming an all-Welsh half-back partnership with the classy Dwayne Peel. Victim of what seems to be a peevish non-selection for Wales, Peel was excellent against Irish and must be a key focus for Wasps' defence this weekend.
Sale's pack appears, on what we've seen so far this season, to be built for mobility rather than muscle. Second best at scrum time against the exiles, they were a lot more potent in the loose, demonstrated most clearly when replying to a first half Irish try with one of their own, straight from the resultant kick-off, a neat pick-up and pass from loosehead Imiolek sending James Gaskell down the left flank to score. An earlier try from young tighthead Henry Thomas reinforces the impression that this is not a group of forwards who prefer stuffing their heads in rucks to galloping in the open spaces, ball in hand.
In the backs, I can't say I'm altogether familiar with the Sale squad. Club captain and new signing Sam Tuitupu is apparently unavailable at the moment, having returned home for a wedding. Will Addison and the peripatetic Andrew Higgins have filled the centre berths so far this season. Behind them, Rob Miller has followed the path of so many second-choice fly-halves before him and slotted in at full-back, a selection which involved, in the first round of matches, an encounter with Worcester centre Dale Rasmussen which might have been better played out in a dark alley somewhere. Nevertheless, he recovered from the event (Rasmussen has been banned for a week), and will likely take up the same position against Wasps this week.
For Wasps Director of Rugby, Dai Young, the biggest issue must be whether to go for continuity or rotation. The temptation to stick with a winning team is strong, given that these early weeks could be season defining, but players like Chris Mayor, Richard Haughton, James Cannon, Elliot Daly, Jack Wallace, and the apparently now available Tom Lindsay, would surely be better slotted into the team at a time of Young's choosing rather than forced on him by circumstance. Perhaps it's too early to be thinking that way. Certainly a few players have, by their performances in the first couple of weeks, made themselves almost undroppable. Think Poff, Wentzel, Bell. After last week, think Wade. Selection for this week is an intriguing one.
I would expect Wasps, based on what we've seen of Sale, to take on the Stockport team up front this week, to keep the ball a little tighter than we saw against Sarries, for example. Sale are the opposite of Sarries. They play with more width, they want their forwards running rather than rucking or mauling. If Wasps can tie them in, or more importantly put them on the back foot, then the sort of opportunities that Irish exploited last weekend should be available to our backs this Saturday. We should be wary, however. As new a team as they are, as unfancied by the rugby press, and missing
as many players as they are to the world cup, Sale are still a dangerous team. Irish didn't look after the ball at Edgeley Park, and ended up playing the price. The worst thing Wasps could do is to ease off the intensity after Saracens and Leicester, to treat this weekend's game as an afterthought. I'm sure Dai Young won't let that happen.
So it's back to Adams Park this Saturday less than a week after our last appearance there. The few who witnessed the victory over Leicester will be doubly happy if we can back it up with a victory over Sale, to make it three wins out of three at the start of the season. And who knows, if the team keeps up the good work, if the wins keep coming, we happy few might even turn into a happy few more. To be honest, the new scoreboards deserve nothing less.
Allez Wasps.